Majors' Committee
Note from the Chair
 
Our students are our greatest strength in the African American Studies Program, and we are proud to sponsor this webpage to highlight our AFAM Majors Committee.  The Committee has been in existence for a number of years, and they have historically played a crucial role in the Program.  Members of the Committee meet with candidates for faculty positions, hear their job talks, and then report back to the AFAM faculty who take their comments into account when we vote on candidates.  The Committee also helps the Program initiate important intellectual and cultural events, and are the main conduit of information about what the majors as a whole want.  The Committee has also been consulted when the Program considers any curricular changes.  All in all, the work of past Majors Committees has helped shape our current Program, and we appreciate the time and effort that the current Majors Committee is putting towards ensuring the future of our Program for future majors.  The faculty of the Program thank and applaud them.  Anyone interested in serving on the Majors Committee should contact the Chair. 
Majors' Commitee Members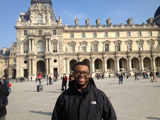 Name: Maurice Hill Jr
Majors: African American Studies, Sociology
Concentration: Sociology and Education
Hometown: Detroit, MI
Click to Read Bio

I chose the AFAM Department because I wanted to train myself to see how society functions with respect to race and ethnicity. I was able to fulfill this task when I took the Junior Colloquium course. From this training and insight, I am now aware of how new/old laws and social norms are seen within the context of the race discourse. As a major, I am focused on exploring academic gaps among people of many backgrounds. In the next steps of my education, I am committed to find ways to close these gaps in order to create a more socially cohesive society.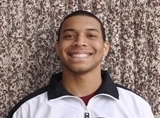 Name: Noah Nichols
Majors: African American Studies, Biology
Concentration: Literature
Hometown: Washington, D.C.
Click to Read Bio

The African American Studies Program has been invaluable in my understanding and perception of society. AFAM students are able to peer through a lens that is unbiased and unobstructed; one that exposes the framework of an institution in addition to what is plainly observed. Prior to becoming an AFAM major, I would simply observe racial and ethnic societal problems. However, over the past few semesters, I have been retrained to look beyond these simple observations and explore the origins of various problems, i.e. why do these problems exist today and what policies and theories gave rise to them? I aspire to attend medical school after I graduate from Wesleyan University. It has become very apparent to me that the manner in which our society is structured is intricately linked to the health of the individuals within our society. A growing interest of mine is to examine how disparities in healthcare correlate to differences in race, ethnicity, and culture, as I believe that new medicine and technologies will only be as strong as the policies that prescribe them.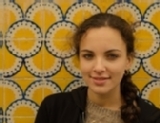 Name: Elsa Hardy
Majors: African American Studies, Hispanic Literature and Cultures
Concentration: Sociology
Hometown: Brooklyn, NY
Click to Read Bio

Elsa Hardy is a senior Mellon Mays Undergraduate Fellow from Brooklyn, NY double majoring in African American Studies and Hispanic Literature and Cultures. Her concentration within the AFAM major is sociology and she is currently working on an interdisciplinary senior thesis project that examines how efforts to intervene in poor black communities have been conceptualized, focusing specifically on two educational programs. She plays on Wesleyan's women's club soccer team, is a member of Wesleyan MIX, Wesleyan's mixed heritage student group, and is a member of Clinic Escorts, a student group dedicated to providing comfort and support to women at the Women's Center in Bridgeport, CT. She has worked in admissions, as a resident advisor, and in the library in various capacities. She loves sunflowers, avocados, all things spicy, and Beyoncé. She is extremely excited about African American Studies and thinks everyone should consider it as a major!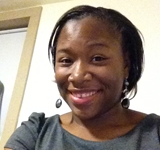 Name: Erika Hubbard
Majors: African American Studies, Envrionmental Studies
Hometown: Memphis, TN
Click to Read Bio

I am a Southern Belle from Memphis, TN who has always been interested in collaborating across social divides to create progressive change in Black and low-income communities.  In order for this to come to fruition I knew education was vital so when I entered college, in the fall of 2010, I began to take classes in the African American Studies department.  Authors like Michelle Alexander, Sylvia Wynter, Frantz Fanon, Bayard Rustin, and Cater G. Woodson were formative in developing my passion for justice and equality for all. My second major is Environmental Science. The Earth is our prize possession so it is just as important to change our consumption habits and environmental policies to create a clean and sustainable world for future generations. As a teacher I hope to cultivate and nurture the minds of young people one student at a time.