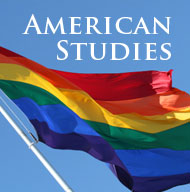 COMPARATIVE AMERICAS COURSES 2004-2005
Updates may occur, please check back.  (Many of the following courses
are xlisted with other departments, please check WESMAPS for a
complete list of xlist numbers).
FALL SEMESTER 2004
AMST320 Gender, Sex, and Nationalism
LAST 226  FA Spanish American Literature and Civilization
LAST246  FA Spanish Caribbean History
LAST249  FA Migration and Cultural Politics..
LAST261  FA Intellectuals and Cultural Politics in Latin America
LAST291  FA From Royal Courts to Imperial Cities: Great Traditions...
LAST302  FA  Latin American Politics
LAST306  FA Liberation, Theology, Pentecostalism....
LAST326  FA Political Independence and Literary Dependence...
SPRING SEMESTER 2005
AMST197 SP Problems and Methods in Queer Historiography
LAST219 SP Latin American Economical Development
AMST272 SP Transnational American Studies, A Queer Bent
ENGL273 SP Literature of the South Asian Diaspora                         
LAST226 SP Spanish American Literature and Civilization
LAST238 SP Bioculturalism Border Crosssing
LAST241 SP Exile, Immigration in Hispanic Literature
LAST245 SP Survey of Latin American History
LAST267 SP Reading Borges
LAST271 SP Political Economy of Developing Nations.
LAST300 SP Power and Resistance in Latin America