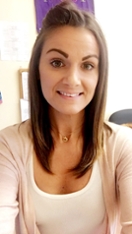 Lindsay DeFrancisco joins Wesleyan from Women and Families Center of Middletown.  Lindsay is a campus advocate who specializes in supporting students who have experienced sexual violence, intimate partner violence, stalking, and harassment.  She will offer office hours Fall 2017 in room 218 in the Davison Health Center, and she will facilitate a weekly survivor support group.  Below are Lindsay's Fall 2017 hours:
Wednesday, September 27th 11 AM - 2 PM and Friday, September 29th 11 AM - 1 PM:    Meet and Greet!
* Stop by room 218 to meet Lindsay and learn more about her role -- no appointment necessary!
Beginning Wednesday, October 11th:
Survivor Support Group: Fridays 12 PM - 1:30 PM, Solarium 2nd floor Davison Health Center
 
Office Hours by appointment only: Fridays 9 AM- 4 PM. 
To inquire about the support group or make an appointment for office hours, email Lindsay at LDefrancisco@womenfamilies.org.