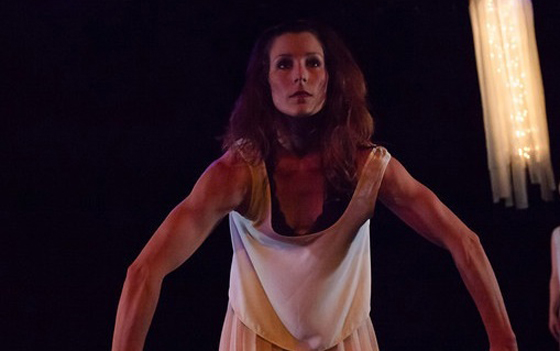 Friday Visiting Artist Studio Showing: Kellie Ann Lynch
Friday, February 13, 2015 at 1:30pm
Bessie Schönberg Dance Studio
FREE!
Kellie Ann Lynch
is a New Haven-based dancer who has been dancing and touring nationally with Adele Myers & Dancers since 2008, and New York City-based Doug Elkins Choreography, Etc. since 2010. With both companies, she has toured across the United States and abroad, making stops at notable dance venues such as American Dance Festival, Jacob's Pillow, The Joyce Theater, WhiteBird Dance, Bates Dance Festival, and many more. In the last several years, Ms. Lynch has worked with numerous choreographers and dance companies in the northeast including Annie Kloppenberg, Tara Burns, Ariel Cohen, WireMonkey Dance, Jennifer Archibald, Kyle Abraham, Rachel Bernsen, Melody Ruffin-Ward, Heidi Henderson, and Cathy Nicoli, among others. Ms. Lynch has received artist fellowships in choreography from the Massachusetts Cultural Council and the Connecticut Commission on Culture and Tourism, and her work has been commissioned, produced, and performed throughout New England. She has also received recognition awards from the Arts Council of Greater New Haven, Rhode Island College, Smith College, and Bates Dance Festival. In addition to performing and making work, Ms. Lynch also teaches dance and has served on the faculty of Smith College, Mount Holyoke College, Springfield College, and currently Connecticut College. Ms. Lynch holds a Bachelor of Arts in Dance Performance from Rhode Island College, and a Master of Fine Arts in Dance Performance and Choreography from Smith College.  In 2008, Ms. Lynch co-founded Elm City Dance Collective in New Haven, and has been choreographing, teaching, and developing a vision for the organization since it's inception.
A World of Arts in the Heart of Connecticut