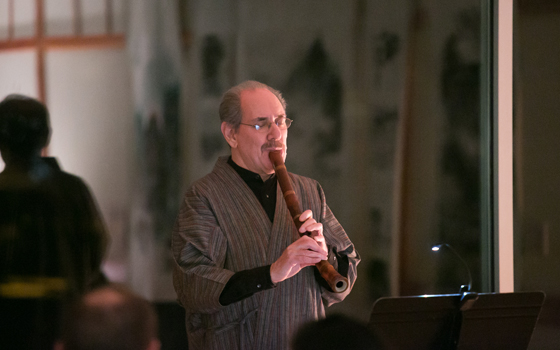 The Universal Flute: Old and New Music for the Shakuhachi
Wednesday, April 1, 2015 at 8:00pm
Seminar Room, Mansfield Freeman Center, College of East Asian Studies
FREE!
Click here to view the full album on flickr
Asian Cutural Council Senior Advisor Ralph Samuelson MA '71 performs traditional music on shakuhachi (Japanese flute). Dancer /choreographer Eiko Otake (of Eiko & Koma) will join Mr. Samuelson, performing a variation from her solo project, A Body in Places.
A World of Arts in the Heart of Connecticut