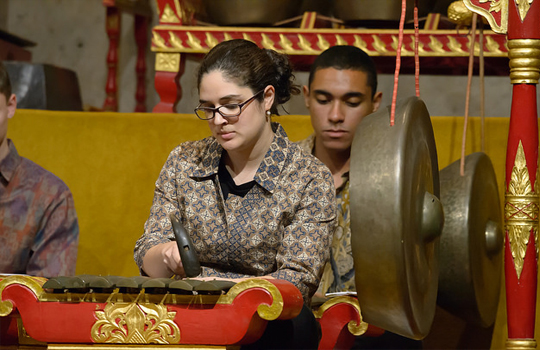 Javanese Gamelan
Thursday, December 7, 2017 at 7:00pm
World Music Hall
FREE!
Consisting mostly of gong- and metallophone-type instruments, the gamelan is an essential accompaniment to feasts and ceremonies. Beginning students of the Wesleyan Gamelan Ensemble will present an evening of Javanese music, performing a selection of repertoire for celebratory events, with a prelude by the Wesleyan Youth Gamelan Ensemble, under the direction of Joseph Getter.
Click here to see photos from this event.
A World of Arts in the Heart of Connecticut