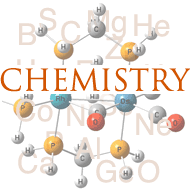 Monday, October 16th to Sunday, October 22rd, 2017



Monday     --    October 16th
Revisions to Semester Course Supplement (Spring 2018) due at the Registrar's office.
Biological Seminar :     Prof. Otonye Braide-Moncoeur      Gordon College         12:00     HA84

              "Improved understanding of lipid trafficking in lung surfactant via adaptive peptide helicity."
CHEM257 Help sessions      HA56        2:245-4:10
Chemical Physics Seminar :   No event  this week
                   See   http://www.wesleyan.edu/physics/events/chemical.html for title and information
Tuesday    -- October 17th
CHEM143 Drop in Help Session  HA6   8:00 -  9:30 pm
Wednesday --    October 18th
CHEM251 TA Office Hours  HA6 1:00-2:30
CHEM545 Help Session    HA84  6:00-7:00

CHEM251 Study Jam      HA6 7:00-9:00 pm
Thursday     --    October 19th
Organic/Inorganic Seminar  :    No Seminar this week
CHEM251  TA Office Hours   HA52      7:00pm - 8:30 PM
CHEM141 Study Jam           HA6  7:00-9:00 pm
Friday         --     October 20th
Progress Exams : From Prof. Irina Russu and Prof. Stewart Novick will be available at 4:30.
1st quarter classes end.
Fall Break begins 10:00 pm and ends October 25th, 8:00am.
Chemistry Colloquium:        
                                               Dr. Jose Rodriguez

 
                                               Brookhaven National Laboratory
                                            "Novel Catalysts for C1 Chemistry."  
                                                                3:30 pm
                                                                 ESC 58
                               Refreshments to follow in the Chemistry Lounge HA6
Saturday         --     October 21st
 
Sunday         --   October 22th