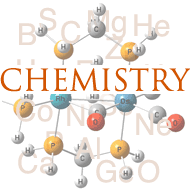 Biological Chemistry Seminars - Fall 2016
Mondays at 12:00 p.m. - Hall-Atwater Laboratories 84 
Coordinated by Prof. Erika A. Taylor, Professor of Chemistry
Date
Speaker
Affiliation

Title

September 12

Course Introduction

September 19
TBA

"TBA"

Thursday, September 29

Biophysics Retreat,
Dr. Anna Marie Pyle
Wadsworth Mansion
Molecular Biophysics Retreat

Howard Hughes Medical Institute
Professor, Departments of Molecular, Celllular and Developmental Biology and Department of Chemistry,
Yale University

"Structural and mechanistic insights into RNA splicing"

October 3

Mackenzie Schlosser

Taylor Lab

"Don't Fret! The Synthesis of a FRET Labeled Probe for the identification of Lignin Depolymerization"

October 10

Dr. Juan Liu

Hingorani Lab

"Investigating the PCNA clamp loading mechanism catalyzed by RFC wt and Arg mutants".

October 17

Bharat Lakhani

Beveridge Lab

"Spectral Analysis of the Molecular Dynamics Simulation"
October 24

Fall Break

"TBA"
October 31

Dr. Miho Antoku

Hingorani Lab
"How does the MutS-MutL complex incise DNA during DNA mismatch repair, when at or away from mismatch?"
November 7

Jozie Milicaj

Taylor Lab
"TBA"
November 14

Sudipta Lahiri 

Mukerji Lab; joint with Physical Chem Seminar

"Elucidation of Structure-Function Relationship of S. cerevisiae MutS Homolog Msh4 and Msh5 with the Holliday Junction".

November 21

Nimesh Shukla

Othon Lab; joint with Physical Chem Seminar

"Retardation of Bulk Water Dynamics by Disaccharide Osmolytes".

November 28

Hamed Emamy

Starr Lab; joint with Physical Chem Seminar

"DNA-linked Nanoparticles Cubic Diamond Superlattices: Stability and Shape"

December 5

open in case of snow cancellation

"TBA"