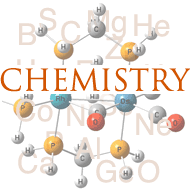 Chemical Physics Chemistry Seminars - Fall 2016
Mondays at 12:10 p.m. - Meets in Exley Science Center 58
Coordinated by Prof. Joseph L. Knee, Professor of Chemistry
Date
Speaker
Affiliation

Title

October 24

Fall Break

 
October 31

TBA



 
November 7

Jake Fanthorpe

Physics Department
 " Collisional Dynamics of Li2 + Ne in Highly Electronically Excited       States" 
November 14

Sudipta Lahiri 

Mukerji Lab; joint with Physical Chem Seminar

"Elucidation of Structure-Function Relationship of S. cerevisiae MutS Homolog Msh4 and Msh5 with the Holliday Junction".

November 21


Nimesh Shukla

Physics Deptartment
 

"

Retardation of Bulk Water Dynamics by Disaccharide Osmolytes

".

November 28

Hamed Emamy

Starr Lab

 "DNA-linked Nanoparticles Cubic Diamond Superlattices: Stability and Shape"
December 5

Eric Arsenault
Chemistry Department
 "5/2 + 5/2 has never been so hard... Untangling the Hyperfine Structure of SiI2H2 due to the Presence of Two Iodine Nuclei

".