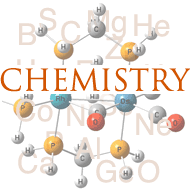 Organic-Inorganic Seminars, Fall 2016
Hall-Atwater 84 - Noon to 1:00 pm - Thursdays
Coordinated by Prof. Brian H. Northrop, Professor of Chemistry
Date
Speaker
Affiliation
Title
September 12
Prof. Brian H. Northrop
Wesleyan University, Department of Chemistry
Orientation
September 22
Steve Frayne
Prof. Northrops Lab
 One-Pot" Aminolysis/Thiol-Maleimide End-Group Functionalization of RAFT Polymers: Identifying and Preventing Michael Addition Side Reactions
September 29

Howard Hughes Medical Institute




Professor, Departments of Molecular, Cellular and Developmental Biology and Department of Chemistry,




Yale University

Structural and mechanistic insights into RNA splicing
October 13
Sean McDarby
Prof. Personicks Lab
 "Improving the Lithium Ion Battery through Nanotechnology"
October 27
Vasileios Drogkaris
Prof.  Northrops Lab

"Photoswitching of Glass Transition Temperature".

November 10 
Andrea Lee
Prof. Westmoreland's Lab

"Redox-Responsive Magnetic Resonance Imaging Probes"

December 1
Yoana Gendzhova
Prof. Calter Lab

"Recent advances in transition metal-mediated C-H activation"

December 8
Sam Maratim
Yale School of Medicine

"Mapping extracellular pH of gliomas in presence of superparamagnetic nanoparticles."

Note: Practice talks are held the week before each presentation.