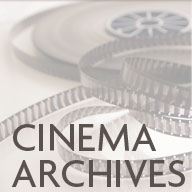 Beasts of the Southern Wild: Wesleyan Alumni at Work
"At its heart, Beasts is about community— both the one depicted and the one behind the camera. Its focus on the shared artistic experience and immersive endeavor of a dedicated community began among the dedicated community of Wesleyan— in an abandoned squash court, on a senior thesis project. From Wesleyan, the circle has continued to expand, but always with a recurring number of Wes alums, and always with our origin story tethered back to Middletown." – Michael Gottwald '06
Led by Director Benh Zeitlan '04 and Producers Michael Gottwald '06 and Dan Janvey '06, a devoted team, including thirty-three Wesleyan alumni, embarked on the filming of BEASTS OF THE SOUTHERN WILD in Terrebonne Parrish, Louisiana during the spring and summer of 2010. The film is the story of Hushpuppy, a fierce six-year old girl living with her father in the Bathtub, a hardscrabble yet exuberant fictional community on the tip of an eroding bayou in southern Louisiana. The film has garnered much critical acclaim, including the Caméra d'Or Award at the 2012 Cannes Film Festival, the Grand Jury Prize for Dramatic Film at the 2012 Sundance Film Festival and most recently four Oscar nominations (Best Picture, Best Director, Best Actress and Best Adapted Screenplay).
The Wesleyan Cinema Archives would like to congratulate our alumni on their success, and we are proud to present behind-the-scenes material, promotional stills, posters and live interviews in our gallery. See our slideshow below, and please visit the Rick Nicita Gallery for the full experience! 
The Rick Nicita Gallery is located in the Center for Film Studies at Wesleyan University.