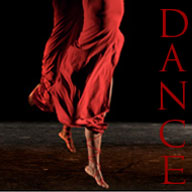 FROM THE CHAIR
Welcome to the Dance Department! 
We invite you to learn more about our exciting curriculum, faculty, and the many opportunities that await students of all levels in our program.  We encourage you to explore the possibilities of the major and our vast array of general education offerings.
The Dance Department at Wesleyan is a contemporary program with a global perspective. The curriculum and faculty research center on the relationship between theory and practice, embodied learning, and the potential dance making has to be a catalyst for social change.  Within that rigorous context, students encounter a diversity of approaches to making, practicing and analysis dance in an intimate learning atmosphere.  The program embraces classical forms from Ballet, Bharata Natyam, Javanese and Ghanaian, to contemporary practices that fuse tradition and experimentation into new and exciting forms.
 The emphasis of the major is on creating original scholarship, both choreographic and written, that views dance within a specific cultural context, interrogates cultural assumptions and is informed by critical and reflexive perspectives.  In addition to the major, all Wesleyan students can participate in dance through classes, performing in student and faculty work, and taking part in interdisciplinary projects that engage the sciences, humanities and other arts.
This year promises to an exciting one!  We welcome back Visiting Artist Clyde Evans who will teach Hip Hop.  He comes to us from performing with Rennie Harris/Purepovement and teaching at Universities, festivals and dance centers around the world.
This year our two faculty concerts will take place at off campus venues.  Nicole Stanton is working with Wesleyan alumni and other regional dancers to present work at Billings Forge in Hartford and we will make travel arrangements for students interested in attending.  Pedro Alejandro is presenting the Spring Faculty Concert, more information to be announced soon.
 In addition to all the wonderful work done by our faculty, we are excited to welcome many outstanding artist/scholars from around the world for a variety of residencies. Our Friday Visiting Artist program will be taught by an array of outstanding professional artists including: RoseAnne Spradlin, Pamela Newell, Emily Faulkner (Wesleyan alum '86) and Moncell Durden.
 We will also continue our groundbreaking relationship with the Center for Creative Research & Wesleyan's Center for the Arts as we welcome Eiko Otake who will teach Delicious Movement - Reflecting on Nakedness in conjunction with the East Asian Studies Program.
We are looking forward to an exciting, challenging and productive year and we hope to count you among the many vibrant members of our community! 
Katja Kolcio
Katja Kolcio, Associate Professor and Department Chair and Prospective Major Advisor, kkolcio@wesleyan.edu
Michele Olerud, Administrative Assistant, molerud@wesleyan.edu
JOIN US ON FACEBOOK!! search Wesleyan University Dance Department