ENGLISH WRITING EVENTS 
WEDNESDAY, FEBRUARY 28, 2018 | RUSSELL HOUSE | 6:00 P.M.
2018 Joan Jakobson Visiting Writer, Mary Gordon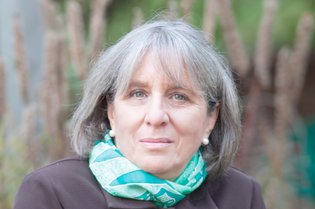 Mary Gordon is the author of eight novels, including There Your Heart Lies (2017), Final Payments, and The Love of My Youth; six works of nonfiction, including the memoirs The Shadow Man and Circling My Mother; and four collections of short fiction, including The Stories of Mary Gordon, which won the Story Prize in 2006. Gordon has received many honors, including a Lila Wallace-Reader's Digest Writers' Award, a Guggenheim Fellowship, and an Award for Literature from the American Academy of Arts and Letters. She is the Millicent C. McIntosh Professor in English and Writing at Barnard College.