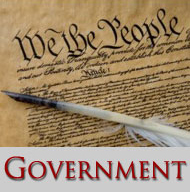 Visiting Assistant Professor, American Politics
Start Date: Fall 2015 
Application Deadline: March 15, 2015
Date Posted: January 29, 2015
Salary: Negotiable
The Department of Government at Wesleyan University seeks applicants for a one-year visiting position (2015-16) in American politics. Applicants should have a Ph.D. or be near to completion. The teaching load is 3-2.
In the Fall 2015 the successful candidate will teach two sections of the introductory course American Government and Politics (limited to 19 students each), plus a seminar in his or her area of research (limited to 15 students). In the Spring 2016 the visitor will teach one section of American Government and Politics (limited to 35 students), plus a survey course in his or her area of research (limited to 20 students). The successful candidate will also be asked to supervise up to two senior theses.  
To apply, please go to http://careers.wesleyan.edu/postings/4739. You will be required to upload electronic versions of the items we require, which are (1) a cover letter of application, (2) a curriculum vitae, (3) a statement about your teaching and research experience, and (4) teaching evaluation statistics or other evidence of teaching effectiveness (please do not send copies of individual student evaluations).After you set up your account, you will be prompted to provide (5) the email addresses of three referees, each of whom we may contact at the appropriate time to request a letter of recommendation for you.
The search committee will begin reviewing files as soon as they arrive and will continue to review files until the position is filled. Applications received by March 15, 2015, will receive full consideration.
Wesleyan University is an equal opportunity employer and does not discriminate against applicants on the basis of age, race, color, religion, sex, (including pregnancy), disability, national origin, ancestry, genetic information, sexual orientation, marital status and gender identity and expression.  We welcome applications from women and historically underrepresented minority groups. Inquiries regarding Title IX, Section 504, or any other non-discrimination policies should be directed to: Antonio Farias, 860-685-4771.

Please contact Ms. Kristin McQueeney (kmcqueeney@wesleyan.edu), the Government Department administrative assistant, if you have questions about the application process.