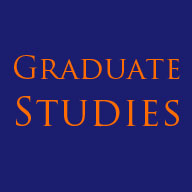 The Office of Graduate Student Services is open at regular business hours from 8:30 a.m. to 5:00 p.m. Monday through Friday.
Graduation Requirements
Students who anticipate graduating in May must read the material in the Exit Packet that pertains to the student's degree.  It is extremely important for students to finalize the requirements by the posted deadlines for degrees that will be awarded at the Commencement Cermemony on Sunday, May 26, 2013.  Exit packets may be accessed below.  Please direct questions to Barbara Schukoske, 860-685-2224 or bschukoske@wesleyan.edu. Keys to departments and Wesleyan residential spaces must be turned in at the time of departure from the University.
Thesis/Disssertation
Each candidate is expected to deposit two copies of the Thesis/Disseration with the Office of Graduate Student Services before exiting.  Both copies are to be printed on a minimal 20-lb. weight, 25% cotton fiber bond paper, as well as two additional copies of their title page and abstract for microfilming.  For Master's candidates, these copies are due in the Office of Graduate Student Services within 48 hours after the Oral Exam Approval.  Any other copies are considered personal copies and are the sole responsibility of the student.   Personal copies can be ordered directly from www.Acmebook.com.
Composition of Examination Committee
The Department Chair designates the members of the Examination Committee.  There are three members of the committee, one is the student's Research Advisor.  One of the two remaining members should be from the student's department and will usually chair the exam committee; the third and final member need not be a department member.  No oral examination should be scheduled until thesis approval is granted.
Exit packets include all necessary forms and deadline information.