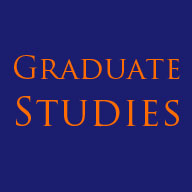 The Office of Graduate Student Services is open at regular business hours from 8:30 a.m. to 5:00 p.m. Monday through Friday.
Application for Graduate Admission
Thank you for your interest in the graduate studies program at Wesleyan University. Admissions requirements vary by department. Please check the web site of the department to which you are applying for additional instructions about submitting letters of recommendation, official undergraduate and graduate transcripts, Graduate Record Exam scores, information regarding mastery of the English language, and other supporting documents. Please note that each department has a deadline for the submission of these materials. Deadlines can be found on the department's website.
Notes About the Online Application
It is important to use both upper and lower case letters, as appropriate.
You may save your work on your application and return to complete it at a later date by clicking Save and Exit. Applications not submitted within 60 days of being saved will be removed from the system.
Applications are not considered complete until you click Submit. You are not able to edit an application once you click Submit.
For questions about your application, please contact the department to which you are applying or the Office of Graduate Student Services - 860-685-2390, ext 9.
Application Guidelines by Department
Molecular Biology and Biochemistry