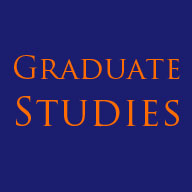 The Office of Graduate Student Services is open at regular business hours from 8:30 a.m. to 5:00 p.m. Monday through Friday.
Graduate Student Guide to Disability Services
Wesleyan University is committed to supporting all students in their academic and co-curricular endeavors. Each semester, a significant number of students document psychological, learning, sight, hearing, manual, speech, mobility and other disabilities, which may require reasonable accommodations to ensure access to education, housing, and recreation. Although Wesleyan does not offer academic programs specifically directed at individuals with disabilities, the University does provide services and reasonable accommodations to all students who need and have a legal entitlement to such accommodations.
Disability services for graduate students are coordinated by Scott Backer, interim associate dean for student academic resources, North College, Room 021/022, telephone extension 2332, e-mail: sbacker01@wesleyan.edu. 
Graduate students who would like to request accommodations should first make an appointment to meet with interim Dean Backer.  Students who request accommodations are required to provide documentation of their disabilities and to discuss how appropriate accommodations may assist them in participating in campus life or courses and fulfilling course requirements. In addition, interim Dean Backer will discuss other types of support and services available to all Wesleyan students, such as tutoring programs and writing support through the Writing Workshop.
For more information:  Disability Services