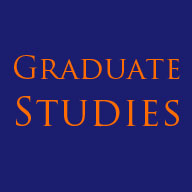 The Office of Graduate Student Services is open at regular business hours from 8:30 a.m. to 5:00 p.m. Monday through Friday.
Tuition and Fees
Most full-time graduate students are paid a stipend through assistantships or fellowships. Tuition remission and University health services fees are also part of the graduate student's financial package. A limited number of dependency allowances are awarded on the basis of demonstrated financial need. The duties of graduate students vary by department but generally involve assistance in some phase of instruction and/or research.
New graduate students who work as teaching assistants receive a stipend September 1 through May 31. Continuing graduate students on a stipend receive payments June 1 through May 31.
Graduate students are required to complete tax forms W-4 and CT W-4 and employment form I-9 in order to receive payment. The Office of Graduate Student Services will administer these forms during New Student Orientation. International Students must make an appointment to discuss tax status with the Payroll Office at payroll@wesleyan.edu. Stipend payments will be withheld until all tax and employment forms are complete.
Dependency allowance applications are available in the Office of Graduate Student Services. If approved, payments are distributed on the first pay period of each month.
Stipend Amounts for 2012/2013
9 month stipend for new students in Science and Math = $18,375
12 month stipend for continuing students in Science and Math = $24,500
9 month stipend for Music Master's = $11,943.75
12 month stipend for Music Master's = $15,925
9 month stipend for PhD Music = $15,618.75
12 month stipend for PhD Music = $20,825