History Lectures
A Saint in a Hollow Tree and a Miracle that is not a Miracle: How to Create a Saint's Cult in the later Middle Ages
This lecture will explore the ways that medieval people and institutions might create and manage miracles and saints to strengthen their institutions.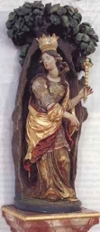 Emilia Jamroziak, Professor of History and Director of the Institute for Medieval Studies, Leeds University
Jamroziak's research focuses on the interactions between religious institutions and the laity from the early twelfth to the early sixteenth century. Geographically her work spans Britain (particularly the North and Scotland), Central Europe, East-Central Europe and the Baltic.
Wednesday, April 25, 2018
PAC 421
4:30 P.M.
Department of History Lecture
 Join us for the History Ice Cream Social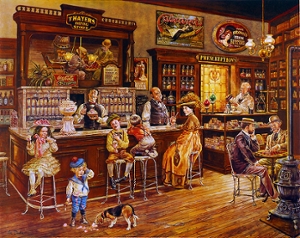 Come to meet history faculty and fellow students, and enjoy ice cream
Thursday, May 3, 2018
4:30 p.m.
Zelnick Pavilion
Fun facts about the history of ice cream:
* The word "Sorbet" indirectly from Arabic (Sharbat) via Italian (sorbetto) and French (Sorbet)
*Antonio Latini, the head of household of the First Viceroy of Naples, wrote the first   detailed description of ice cream in 1692—he called it "Sorbetta di Latte."
* First documented account of ice cream served in North America comes from the 1730s
* Thomas Jefferson papers in the Library of Congress contains a recipe for ice cream served in Monticello.
* On July 2, 1984, the Congress passed a joint resolution, signed by President Reagan into law, to proclaim July 1984 a National Ice Cream Month.
Sponsored by the History Department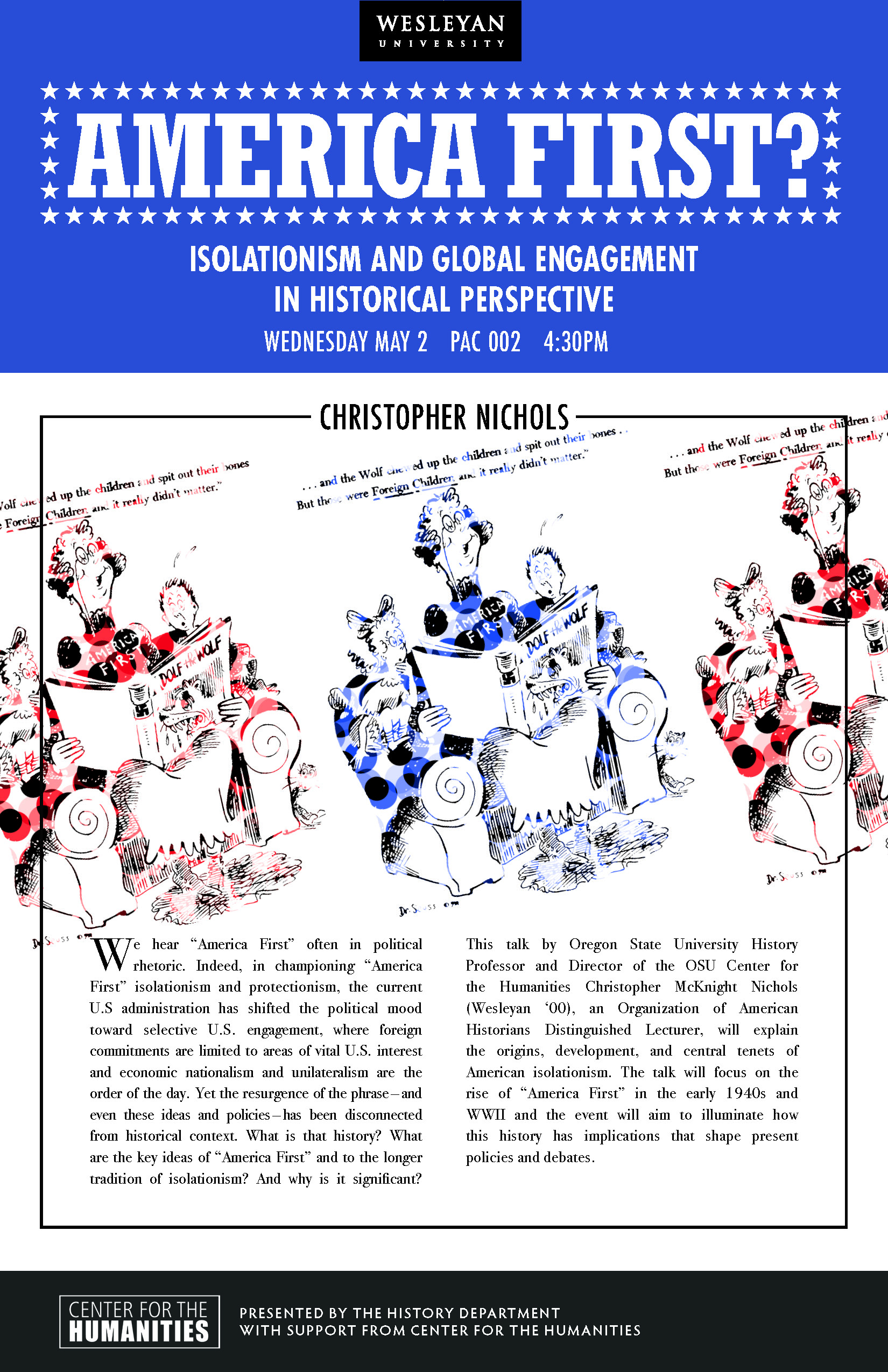 Upcoming Spring 2018 Events:
April 25, Emilia Jamroziak, Professor of Medieval Religious History, Director of the Institute for Medieval Studies, will talk on " Saint in a Hollow Tree and a Miracle that is not a Miracle: strategies of establishing cults the later Middle Ages", 4:30 P.M., PAC 421.
April 30, Professor Ethan Kleinberg will give his outgoing lecture as Director of CFH, "Haunting History: Grand Digital Schemes in a Modest Analog Box."  6:00 PM, Daniel Family Commons, Usdan.
In this talk I argue for a deconstructive approach to the practice and writing of history at a moment when available forms for writing and publishing history are undergoing radical transformation. To do so, it explores the persistence of ontological realism as the dominant mode of thought for conventional historians and the ways this mode is reinforced by current analog publishing practices.  This despite the grand digital schemes of both historians and publishers. These digital schemes are restricted by what I call the "analog ceiling" which functions because it allows one to argue that even though the past may not really correlate to the narrative reconstructions of ontological realism, this form is nevertheless the best analogy to make the past intelligible, understandable, and comprehensible. The dominance of ontological realism in the historical profession is no longer justifiable based on our current understanding of the past or the modes available to digital scholarship but is nevertheless supported by our current scholarly publishing practices. To counter this model, I advocate for a hauntological approach to history that follows the work of Jacques Derrida and embraces a past that is at once present and absent, available and restricted, rather than a fixed and static snapshot of a moment in time. This polysemic understanding of the past as multiple and conflict is what makes the deconstructive approach to the past particularly well suited to new digital forms of historical writing and presentation.
MAY 2 - PAC 002 - 4:30pm, Christopher Nichols, Director, Center for Humanities, Oregon State University.
We hear "America First" often in political rhetoric. Indeed, in championing "America First" isolationism and protectionism, the current U.S administration has shifted the political mood toward selective U.S. engagement, where foreign commitments are limited to areas of vital U.S. interest and economic nationalism and unilateralism are the order of the day. Yet the resurgence of the phrase—and even these ideas and policies—has been disconnected from historical context. What is that history? What are the key ideas of "America First" and to the longer tradition of isolationism? And why is it significant?
This talk by Oregon State University History Professor and Director of the OSU Center for the Humanities Christopher McKnight Nichols (Wesleyan '00), an Organization of American Historians Distinguished Lecturer, will explain the origins, development, and central tenets of American isolationism. The talk will focus on the rise of "America First" in the early 1940s and WWII and the event will aim to illuminate how this history has implications that shape present policies and debates.  Presented by the History Department with support from the Center for the Humanities
May 3, History Department Icxe Cream Social. Join us and meet history faculty and fellow students, and enjoy ice cream.  4:30 P.M., Zelnick Pavilion.
REGULATORS:  EPA AND THE ECONOMICS OF ENVIRONMENTAL PROTECTION
Charles Halvorson, Visiting Assistant Professor, Department of History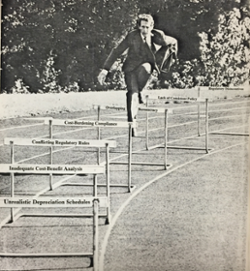 Wednesday, February 28, 2018
PAC 002
11:50 AM
Sponsored by the History Department
Pizza Lunch Served
DEPARTMENT OF HISTORY LECTURE SERIES 2017–18 MEIGS LECTURE IN U.S. HISTORY
THE FRANKLIN STOVE:  HEAT AND LIFE IN THE LITTLE ICE AGE
SPEAKER: JOYCE CHAPLIN, MEIGS LECTURER, HARVARD UNIVERSITY


A lecture focusing on climate change, resilience, and adaptation in early America, taking Franklin's stove and his works on climate and heat as central examples.


TUESDAY, FEBRUARY 13, 2018
6:00 P.M. | RUSSELL HOUSE


JOYCE E. CHAPLIN (PhD and MA Johns Hopkins, BA Northwestern) is the James Duncan Phillips Professor of Early American History at Harvard. She is most interested in topics where humans and nature meet, including subjects in early American history, intellectual history, the history of science, and environmental history. An award-winning author, her major works include An Anxious Pursuit: Agricultural Innovation and Modernity in the Lower South, 1730–1815 (1993), Subject Matter: Technology, the Body, and Science on the Anglo-American Frontier, 1500–1676 (2001), The First Scientific American: Benjamin Franklin and the Pursuit of Genius (2006), and Round about the Earth: Circumnavigation from Magellan to Orbit (2012). She is also the editor of Benjamin Franklin's Autobiography: A Norton Critical Edition (2012). Her reviews and essays have  New York Times Book Review, the London Review of Books, and the Wall Street Journal. Professor Chaplin's most recent book, co-authored with Alison Bashford, is The New Worlds of Thomas Robert Malthus (2016).

Sponsored by the History Department