REGULATORS:  EPA AND THE ECONOMICS OF ENVIRONMENTAL PROTECTION
Charles Halvorson, Visiting Assistant Professor, Department of History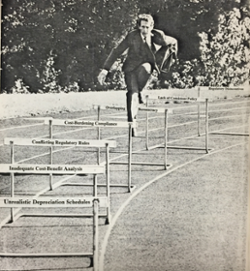 Wednesday, February 28, 2018
PAC 002
11:50 AM
Sponsored by the History Department
Pizza Lunch Served
Book launch & talk for Jeffers Lennox, Dept. of History
Homelands and Empires: Indigenous Spaces, Imperial Fictions, and Competition for Territory in Northeastern North America: 1690-1763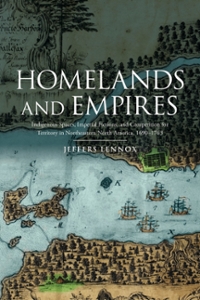 RJ Julia Wesleyan
Wednesday, February 7 @ 7pm 
DEPARTMENT OF HISTORY LECTURE SERIES 2017–18 MEIGS LECTURE IN U.S. HISTORY
THE FRANKLIN STOVE:  HEAT AND LIFE IN THE LITTLE ICE AGE
SPEAKER: JOYCE CHAPLIN, MEIGS LECTURER, HARVARD UNIVERSITY


A lecture focusing on climate change, resilience, and adaptation in early America, taking Franklin's stove and his works on climate and heat as central examples.


TUESDAY, FEBRUARY 13, 2018
6:00 P.M. | RUSSELL HOUSE


JOYCE E. CHAPLIN (PhD and MA Johns Hopkins, BA Northwestern) is the James Duncan Phillips Professor of Early American History at Harvard. She is most interested in topics where humans and nature meet, including subjects in early American history, intellectual history, the history of science, and environmental history. An award-winning author, her major works include An Anxious Pursuit: Agricultural Innovation and Modernity in the Lower South, 1730–1815 (1993), Subject Matter: Technology, the Body, and Science on the Anglo-American Frontier, 1500–1676 (2001), The First Scientific American: Benjamin Franklin and the Pursuit of Genius (2006), and Round about the Earth: Circumnavigation from Magellan to Orbit (2012). She is also the editor of Benjamin Franklin's Autobiography: A Norton Critical Edition (2012). Her reviews and essays have  New York Times Book Review, the London Review of Books, and the Wall Street Journal. Professor Chaplin's most recent book, co-authored with Alison Bashford, is The New Worlds of Thomas Robert Malthus (2016).

Sponsored by the History Department


Upcoming Spring 2018 Events:
Jeffers Lennox's new book publication Homelands and Empires: Indigenous Spaces, Imperial Fiction, and Competition for Territory in Northeastern North America, 1690-1763. There will be a book launch at RJ Julia on Wednesday, February 7, 2018 at 7pm. 
April 2, History Professor William Pinch will present "Blown from Cannon": A History of Violence 1857-1764"
April 9, Professor Ying Jia Tan will present "Catastrophes and Centralization of Urban Planning in Modern China"
April 30, Professor Ethan Kleinberg will give his outgoing lecture as Director of CFH, "Haunting History: Grand Digital Schemes in a Modest Analog Box."
During the week of April 23rd, Emilia Jamroziak, Professor of Medieval History at Leeds will be visiting the History Department.  More on her visit will follow in the coming weeks.
May 2, Christopher Nichols, Professor at Oregon State University and Director of their Center for the Humanities will give a talk on isolationism (specific title to come). He will visit from May 1-4, 2018, meeting with our majors as well as colleagues from the department and Wesleyan's Center for the Humanities.