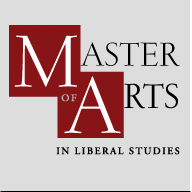 Graduate Liberal Studies Faculty
Arts
Noah Baerman (B.Mus., M.M. Mason Gross School of the Arts, Rutgers University) is director of the Wesleyan jazz ensemble. He is also a jazz pianist who has recently released his fifth album, "Bliss." His best-known release is "Patch Kit," a trio album with Ben Riley and longtime Miles Davis associate Ron Carter. In March 2005 he was featured as a guest on the public radio program Marian McPartland's Piano Jazz. Alfred Publishing Company has released nine instructional books by Noah, most recently the Versatile Keyboardist, as well as a DVD, Beginning Jazz Keyboard. He is also a recent recipient of the Chamber Music America/Doris Duke Foundation "New Works" grant. Click here for more information about Noah Baerman. Email Noah Baerman
Marion Belanger (B.F.A. Alfred University; M.F.A. Yale University) a widely exhibited photographer whose current projects focus on visualizing ecology. Her photographs were recently shown in the main terminal of the Tampa International Airport, and in Germany as a part of Contemporary American Photography, 7. Internationale Fototage Mannheim/Ludwigshafen. She has been awarded fellowships from the John Simon Guggenheim Foundation and from the Connecticut Commission Culture & Tourism. Her book Everglades: Outside and Within, was published by Center for American Places at Columbia College in 2009. Click here to view her work. Email Marion Belanger
Eric Charry (B.M., M.M. New England Conservatory of Music; M.F.A., Ph.D. Princeton University) is professor of music. He is author of Mande Music: Traditional and Modern Music of the Maninka and Mandinka of Western Africa (University of Chicago Press, 2000), and editor of Hip Hop Africa: New African Music in a Globalizing World (Indiana University Press, 2012). He has two books in progress: The Emergence of an Avant Garde in Jazz, 1956-1965 and Downtown: Music as a Cultural Force, New York in the 1950s and 60s. Click here for more information about Eric Charry and click here for more information about his work. Email Eric Charry
Matthew Grubb (B.A., Humboldt State, MFA Yale University) is visiting assistant professor of Art. Email Matthew Grubb
David Jaffe (BA Connecticut College, MFA Yale University) is Frank B. Weeks Visiting Professor of Theater at Wesleyan. For eight years he served as Director of the National Theater Institute at the Eugene O'Neill Theater Center. Jaffe taught advanced acting classes, audition technique, improvisation, ensemble process, and mentored the directing lab. As a professional actor he has worked in regional theater and in New York City in such venues as the Long Wharf Theater, American Shakespeare Theater, Yale Repertory Theater, the New York City Ballet, and was a member of the O'Neill Playwrights Conference acting company for three summers. Jaffe is also a professional observer at the Actors Studio in New York City. Click here for more information about David Jaffe. Email David Jaffe
Todd Jokl (B.A., Yale University; M.F.A., University of Connecticut) is visiting assistant professor of art. Click here for more information about Todd Jokl. Email Todd Jokl
Lisa Molomot (B.A. Hamilton College; M.F.A. The American Film Institute) is a documentary producer and editor. She has edited documentaries for A&E, The Discovery Channel, PBS, the Los Angeles County Museum of Art, the Santa Monica Museum of Art, and the Los Angeles Unified School District. Her various credits includeThe Kentucky Theatre, The Last Hostage, Los Occultos, Manna From Heaven, Vivien Leigh: A Delicate Balance, On the Inside of: The World Series of Poker, Greg Ford For Congress, and Battle for the Minds. She recently completed a documentary, The Hill, about an unprecedented civil rights case in New Haven. Click here for more information about Lisa Molomot. Email Lisa Molomot
Sasha Rudensky (B.A. Wesleyan University; MFA Yale School of Art) is visiting assistant professor of art. She was the recipient of the Mortimer Hays Brandeis Traveling Fellowship in 2004-2005, which resulted in the series Remains. She is currently working on a portrait series Demons. Her work has been shown in Danziger Projects, New York; Gallery 339, Philadelphia; Rooke Gallery, Johannesburg, South Africa; Jen Bekman Gallery, New York and others. Click here for more information about Sasha Rudensky. Email Sasha Rudensky
Stanley Scott (B.A. Bennington College; M.A. Antioch University; Ph.D. Wesleyan University) is an ethnomusicologist with focuses on vocal music of North India, Bengali folk song, and Irish traditional music.
Keiji Shinohara, a master Ukiyo-e woodcut printmaker, is artist in residence in art and East Asian studies. His work has been exhibited at the Library of Congress, the Art Institute of Chicago, the Worcester Museum of Art, the Asia Society, and the Smithsonian. He is known for highly sculptural landscape prints, which speak to the spirit of Ukiyo-e in a modern voice. His Sumi-e paintings were featured in the collaborative artists' book, The Language of Her Body, with photos by Derek Dudek, fragments of text by Amy Bloom, and typography by Robin Price. Click here for more information about Keiji Shinohara and click here for more information about his work. Email Keiji Shinohara
Gay Smith (B.A., M.A. University of Hawaii; Ph.D. University of California, Los Angeles), professor of theatre emerita, is author of the theatre and cultural history, Lady Macbeth in America: From the Stage to the White House (Palgrave/Macmillan, 2010), and seminal books on George Sand's theatre work. Professor Smith has worked professionally as a dramaturg for over thirty years with the O'Neill National Playwrights Conference, Denver Performing Arts Center, Padua Hills Playwrights in Los Angeles, and 7-Devils Playwrights Conference in McCall, Idaho. She has translated, adapted and directed plays by Moliere, Beaumarchais and Sand. Her current book projects are "A Painter (Degas), an Actress (Rejane) and the Dreyfus Affair," and an anthology , "Irish Plays and Politics." Before her twenty-year tenure on Wesleyan's faculty, Professor Smith chaired the theatre departments at California State University, Los Angeles, and the University of LaVerne. Email Gay Smith
Jeffrey Stuker (B.F.A. School of the Museum of Fine Arts, Tufts University; M.F.A., Yale University) is a lecturer and critic at Yale University. He has had recent solo exhibitions at Oni Gallery, Boston; Baumgartner Gallery, New York; and the Institut im Glaspavillon, Berlin.
Peter Waite (B.F.A. Hartford Art School; M.F.A. School of the Art Institute of Chicago) is visiting assistant professor of art.  He has been a Guggenheim fellow and has taught at Wesleyan University and at the University of Connecticut, Fairfield University, and Bennington College. His work is represented by the Edward Thorp Gallery in New York City. He has had 15 solo exhibitions, including the Edward Thorp Gallery (2005, 2002, 2001, 1996, 1994), the Winston/Wachter Gallery (Seattle, 2006), and the Olin Gallery of Roanoke College (Salem, VA, 2005). View his paintings at www.peterwaite.com. Email Peter Waite
Humanities
Charles Baraw (BA University of Vermont; MA Middlebury College; PHD Yale University) is visiting assistant professor of English. His current book project is Hawthorne and the Travelling Eye: Tourism and Nineteenth-century American Literary Culture, which examines the role of aesthetics in travel, apprehension, narrative structure, and the development of professional authorship in the United States. Click here for more information about Charles Baraw. Email Charles Baraw
Rachel Basch (B.A. Wesleyan University; M.A. New York University) is the author of two novels. The Passion of Reverend Nash (W.W. Norton), was named one of the five best novels of 2003 by The Christian Science Monitor. Degrees of Love,(W.W. Norton, Harper Paperbacks) was translated into Dutch and German and was a selection of the Hartford Courant's Book Club. Basch's non-fiction has appeared in Parenting magazine and on The Huffington Post, and she has reviewed books for The Washington Post Book World. Basch was a 2011 MacDowell Colony Fellow. She recently received the William Van Wert fiction prize for an excerpt from her new novel, The Listener. She currently teaches in Fairfield University's MFA program.   Email Rachel Basch
Martine Bellen (B.A. Hunter College, M.F.A. Brown University) is the author of six collections of poetry, including The Vulnerability Of Order (Copper Canyon Press);Further Adventures Of The Monkey God (Spuyten Duyvil); and Tales Of Murasaki And Other Poems (Sun & Moon Press), which won the National Poetry Series Award. She has been awarded a residency at the Rockefeller Foundation in Bellagio, Italy, and fellowships from the New York Foundation for the Arts and the Fund for Poetry. Bellen is a contributing editor of the literary journal Conjunctions. Email Martine Bellen
Anne Greene (B.A. Radcliffe College, M.A. Brandeis University) is adjunct professor of English, director of writing programs, and director of the Wesleyan Writers Conference. She was awarded the 2006 Binswanger prize for excellence in teaching. Click here for more information about Anne Greene. Email Anne Greene
Gertrude Hughes (BA Mount Holyoke College; MAT Wesleyan University; PHD Yale University; MAA Wesleyan University) is professor of English, Emerita. Email Gertrude Hughes
Indira Karamcheti B.A., M.A., Ph.D. University of California, Santa Barbara) is associate professor of English and American Studies. Her teaching and research interests include postcolonial literature and theory, the literature of the South Asian diaspora, and the writing of ethnic and racial minorities in the U.S. She has written on such authors as Salman Rushdie, Anita Desai, Simone Schwarz-Bart, and Aime Cesaire.  Click here for more information about Indira Karamcheti and here for more information about her work. Email Indira Karamcheti
Sean McCann (B.A. Georgetown University; Ph.D. City University of New York) is professor of English and American studies. He is author of A Pinnacle of Feeling: American Literature and Presidential Government, (Princeton University Press, 2008) and Gumshoe America: Hard-Boiled Crime Fiction and the Rise and Fall of New Deal Liberalism (Duke University Press, 2000). He was awarded Wesleyan's 2004 Binswanger Prize for Excellence in Teaching. Email Sean McCann
Jeff Rider (B.A. Yale University; Diplôme d'Études Médiévales, Université Catholique de Louvain, Belgium; M.A., Ph.D. University of Chicago) is professor of romance languages and literatures and chair of the Medieval Studies Program. He is a specialist in the history and literature of northern Europe from the 11th through the 13th centuries. His work has focused on the Arthurian legend and the history of northern France in the twelfth century. He has received grants from the National Endowment for the Humanities, the Fulbright Commission, the American Philosophical Society, and the Rotary Foundation. He is currently at work on a variety of projects including a book on Chrétien de Troyes, an edition of a thirteenth-century French narrative poem, and a translation of a twelfth-century journal describing the assassination of the count of Flanders in 1127. Click here for more information about Jeff Rider and here for more information about his work. Email Jeff Rider
Stephanie Weiner (B.A., University of Minnesota; Ph.D., Stanford University) is associate professor of English. Her recent publications include Republican Politics and English Poetry, 1789-1874 (Palgrave Macmillan, 2005), and articles about Ernest Dowson, Algernon Swinburne, and Arthur Symons. She is currently at work on a book about the English Romantic poet and naturalist John Clare and a series of articles about depictions of real and imagined sense experience in late nineteenth-century poetry. She is the recipient of the Binswanger Prize for Excellence in Teaching (2010). Click here for more information about Stephanie Weiner. Email Stephanie Weiner
Mathematics
Karen Collins (B.A., Smith College; M.A., Wesleyan University; Ph.D., MIT) is professor of mathematics. Click here for more information about Karen Collins. Email Karen Collins
Norman Danner (B.A., University of California, Berkeley, Ph.D., Indiana University, Bloomington) is associate professor of Computer Science. Email Norman Danner/p>
Adam Fieldsteel (A.B. Brown University; Ph.D. University of California, Berkeley) is professor of mathematics. His research focuses on ergodic theory and topological dynamics, and his recent publications include: (with A. Blokh), "Sets that force recurrence," Proceedings of the American Mathematical Society (2002); (with K. Dajani), "Equipartition of interval partitions and an application to number theory," Proceedings of the American Mathematical Society (2001); (with R. Hasfura), "Dyadic equivalence to completely positive entropy," Transactions of the American Mathematical Society (1998). Email Adam Fieldsteel
Sciences
William Arsenio (B.A. Brandeis University; M.A. University of California, Berkeley; Ph.D. Stanford University) is head ot he Developmental Psychology Program at Ferkauf Graduate School, Yeshiva University. He is a prolific writer in his field, with 4 articles currently in press and another 16 published recently. He is also an active speaker, having presented 16 papers during the past 9 years. Click here for more information about William Arsenio. Email William Arsenio
Lisa Dierker (B.A.Ohio State University, Ph.D.University of Connecticut) is Professor and Chair of Psychology and Chair of the Quantitative Analysis Center. Her research on the development of nicotine dependence and other substance use disorders is funded by the National Institute on Drug Abuse. Email Lisa Dierker
Noel Garrett (B.S., Duquesne University; M.A., D.Phil, The New School for Social Research) is dean for the class of 2011. Email Noel Garrett
Geoffrey Hammerson (B.S. University of California, Berkeley; Ph.D. University of Colorado, Boulder) is a research zoologist at NatureServe and is author of more than 70 reports and publications, most recently, The status of the world's land and marine mammals: Diversity, Threat and Knowledge . (Science, 2008). Click here to read an article about Geoff and his GLSP courses. Email Geoff Hammerson
William Herbst, (B.A. Princeton University; M.Sc. University Toronto, Ph.D. University Toronto), is John Monroe Van Vleck Professor of Astronomy and has served as Chair of the Astronomy Department and Director of Van Vleck Observatory. He and his team of students have discovered a sun-like star that is eclipsed in a way never before seen -- not by another star, planet or moon, but by dust grains, rocks and maybe even asteroids orbiting it in a clumpy circumstellar disk. This discovery has received international attention and continues to open new doors in studying the origins and evolution of planets. He is primary or contributing author of more than 250 publications in the astronomical literature, including the recent "Reflected Light from Sand Grains in the Terrestrial Zone of a Protoplanetary Disk" Nature (2008). Click here for more information about William Herbst. Email William Herbst
Michael McAlear (B.S., Ph.D. McGill University) is associate professor of molecular biology and biochemistry. His research focuses on DNA replication, DNA repair, and rRNA metabolism in yeast, and his articles have appeared in the journals Biochemistry, Molecular and Cellular Biology, Genetics, Molecular Genetics, and the Journal of Biological Chemistry. Click here for more information about Michael McAlear. Email Michael McAlear
Peter Patton is professor of Earth and Environmental Sciences. His research has focused on the hydrology and geomorphology of the Connecticut and Housatonic estuaries and the geologic development of the small coastal coves on the Connecticut shoreline. He has also studied the impact of catastrophic floods on river systems and the geologic history of river systems in semiarid climates. In addition to publications in scientific journals, he co-authored A Moveable Shore: The Fate of the Connecticut Coast(1991), with James Kent, an account of the geologic history and coastal processes active on the shoreline.Email Peter Patton
Jolee West (B.A., M.A., Ph.D. University of Illinois, Urbana-Champaign) is director of academic computing services and digital projects. She has published in the fields of forensic anthropology, archaeology, and human evolution, including the forthcoming article "Differentiating bamboo from stone tool cut marks in the zooarchaeological record, with a discussion on the use of bamboo knives," West, J. A. and Louys, J., Journal of Archaeological Science. Click here for more information about Jolee West. Email Jolee West
Social Sciences
Nancy Barnes (B.A., New School College; Ph.D., The New School for Social Research) ) is visiting professor of American studies.  She is a cultural anthropologist and works as an ethnographer in the "small schools" in NYC and on a number of professional development and school reform projects with high school and college teachers. Her most recent publication is a personal essay, "This Life that Is Ours Just Once to Live", forthcoming in Death and Choice, eds. Bauer and Maglin, Rutgers University Press, 2008. Email Nancy Barnes
Marc Eisner (B.A. University of Wisconsin; M.A. Marquette University; M.B.A. University of Connecticut; Ph.D. University of Wisconsin) is professor of government and Henry Merritt Wriston chair in public policy. He is author of six books, including Governing the Environment: The Transformation of Environmental Governance (Lynne Rienner, 2007), and is past president of the New England Political Science Association. Click here for more information about Marc Eisner. Email Marc Eisner
Demetrius Eudell (B.A. Dartmouth College; M.A., Ph.D. Stanford University) is associate professor of history. He is author of The Political Languages of Emancipation in the British Caribbean and the U.S. South (University of North Carolina Press, 2002). Professor Eudell's research interests include the history and culture of the Americas, slavery, abolition, and emancipation. Click here for more information about Demetrius Eudell. Email Demetrius Eudell
John Finn (B.A. Nasson College; J.D. Georgetown University; M.A., Ph.D Princeton University; Grande Diplome, French Culinary Institute) is professor of government. He is coauthor, with Kommers and Jacobsohn, of American Constitutional Law: Essays, Cases and Comparative Notes (Rowman, 2004); co-author with Donald P. Kommers of American Constitutional Law: Essays, Cases, and Comparative Notes (West/Wadsworth 1998), and is author of Constitutions in Crisis: Political Violence and the Rule of Law (Oxford University Press, 1991). Click here for more information about John Finn. Email John Finn
Douglas Foyle (A.B. Stanford; M.A. and Ph.D. Duke University) is the Douglas J. and Midge Bowen Bennet Associate Professor of Government with specialties in U.S. Foreign Policy, international security, and the influence of public opinion and elections on foreign policy. In addition to articles and book chapters on the 2003 Iraq War, world public opinion on the Bush Doctrine, and the diversionary use of force, his book Counting the Public In: Presidents, Public Opinion, and Foreign Policy (Columbia University Press, 1999) considers the role that public opinion has on American foreign policy decision making. Among other projects including a case study of the 2006 Dubai Ports World crisis, he is currently working on a book examining the influence of elections in foreign policy decision making. He is a recipient of Wesleyan's Binswanger Prize for Excellence in Teaching (2009). Click here for more information about Douglas Foyle. Email Douglas Foyle
Giulio Gallarotti (B.A. Hunter College; M.I.A., Ph.D. Columbia University) is professor of Government and Tutor in the College of Social Studies at Wesleyan University. He has also been a Visiting Professor in the Department of Economic Theory at the University of Rome. He is the author of The Anatomy of an International Monetary Regime: The Classical Gold Standard 1880-1914 (Oxford University Press, 1995), The Power Curse: Influence and Illusion in World Politics (Lynne Rienner Publishers, 2010), and Cosmopolitan Power in International Relations: A Synthesis of Realism, Neoliberalism, and Constructivism (Cambridge University Press, 2010). In addition, he has published numerous articles in leading journals across five disciplines: economics, politics, law, history, and business. In 2010 and 2011 his biography was published in Marquis Who's Who in America. Email Giulio Gallarotti
Peter Gottschalk (BA College of the Holy Cross; MA University of Wisconsin-Madison; PHD University of Chicago) is professor of religion at Wesleyan University. His research and teaching concentrate on the confluence of religious cultures in South Asia, with a particular focus on Muslims and Hindus in contemporary rural India. His work investigates issues of identity, social memory, modernity, and epistemology. Among other works, he has written Beyond Hindu and Muslim: Multiple Identity in Narratives from Village India (2000), co-written Islamophobia: Making Muslims the Enemy (2007), and co-designed the interactive website "A Virtual Village" (2001). Click here for more information about Peter Gottschalk and click here for more information about his work. Email Peter Gottschalk
Nathanael Greene (B.A. Brown University; M.A., Ph.D. Harvard University) is professor of history. He is author of Crisis and Decline: The French Socialist Party in the Popular Front Era (Cornell University Press); From Versailles to Vichy: The Third French Republic, 1919-1940 (Crowell); and is editor of Fascism: An Anthology (Crowell); and European Socialism Since World War I (Quadrangle Books). Click here for more information about Nathanael Greene. Email Nathanael Greene
Erik Grimmer-Solem (B.A. Brigham Young University; M.Sc. London School of Economics and Political Science; M.Phil. Cambridge University; D.Phil. University of Oxford) is associate professor of history and author of The Rise of Historical Economics and Social Reform in Germany, 1864-1894 (Oxford University Press, 2003). Click here for more information about Erik Grimmer-Solem. Email Erik Grimmer-Solem
Elvin Lim (B.A., M.A., MSc, D.Phil., University of Oxford) is assistant professor of government. Click here for more information about Elvin Lim. Email Elvin Lim
Elizabeth McAlister (B.A. Vassar College; M.A., Ph.D. Yale University) is associate professor and chair of religion, and professor of African American studies and American studies. She is author of Rara! Vodou, Power, and Performance in Haiti and Its Diaspora(University of California Press, 2002). Click here for more information about Elizabeth McAlister. Email Elizabeth McAlister
Ákos Östör (B.A., M.A., University of Melbourne; Ph.D., University of Chicago) is professor emeritus of anthropology and film studies. Click here for more information about Akos Ostor. Email Ákos Östör
Peter Rutland (B.A. Oxford University; D. Phil. York University) is professor of government and author and editor of numerous books, including Business and State in Contemporary Russia (Westview, 2001); The Politics of Economic Stagnation in the Soviet Union: The Role of Local Party Organs in Economic Management (Cambridge University Press, 1993); and The Myth of the Plan: Lessons from Soviet Planning Experience (Open Court, 1985). Click here for more information about Peter Rutland. Email Peter Rutland