UPCOMING EVENTS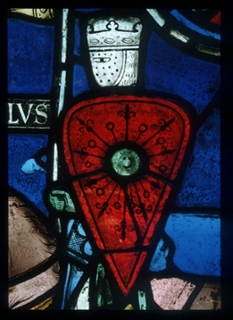 WESEMINAR Medieval Manifestations:
Language, Emotion, and Literature in the Middle Ages
Presented by Karen Olivier, MPhil '14
Sunday, September 28th, 10am
Join us during Wesleyan's Family weekend for a special WESeminar.

The romances and chansons de geste of twelfth-century France are an emotionally rich genre of literature. Medieval authors,inspired by Classical authors such as Ovid, incorporated the physical manifestations of emotion into their works. This helped their audiences navigate the complex world of feelings as tales of courtly love, and gained popularity not only as a form of literature, but aslo as a guide to aristocratic behavior. In this way, authors attempted to show their listeners and readers how they might feel given a specific situation, how the might recognize the emotional state of others, and finally, how they might then respond themselves.
Presenter: Karen Olivier, MPhil '14
Room 112, 41 Wyllys Ave
RSVP is not required. You are welcome to join this event through
facebook
. 
GLS INFORMATION SESSIONS EVERY TUESDAY IN AUGUST AND SEPTEMBER AT 6PM!
Learn more about Graduate Liberal Studies at Wesleyan! Meet with Admissions staff, hear more about the program's curriculum and requirements, and get a glimpse of what it's like to be a GLS student. Any individual holding a Bachelor's degree can begin taking classes at any time. Courses in arts, humanities, mathematics, sciences, and social sciences are offered in fall and spring (evenings and immersion options), and in summer (daytime and immersion options). Students are invited to pursue a Master of Arts in Liberal Studies (MALS), a Master of Philosophy in Liberal Arts (MPhil), or take classes for personal enrichment. Call us at (860) 685-2900 or email
masters@wesleyan.edu
for more information.