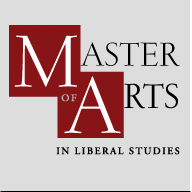 Wesleyan University's 180th Commencement
Sunday, May 27, 2012



Wesleyan University celebrates its 180th commencement on Sunday, May 27, 2012.
The ceremony is held on Andrus Field, with unlimited outdoor seating for guests.
The commencement program begins at 11:00 AM and concludes at 1:00 PM.


To RSVP for commencement or to update a previous response,
please call 860.685.2900 or send email to
masters@wesleyan.edu
.
GLS Commencement Overview
Sunday, May 27, 2012
 
9:00 AM Commencement Preparation
Downey House Lounge
GLS staff will prepare graduating students for the commencement ceremony
 
10:00 AM Foss Hill Line-up
All students participating in commencement must be present and dressed in academic regalia by this time.
GLS staff will lead graduating students to Foss Hill to form the procession.
 
11:00 AM Commencement Ceremony
Andrus Field - visit Wesleyan Commencement page for more information about speakers.
 
1:15 PM GLS Champagne Reception & Diploma Distribution
Friends & family are encouraged to join the graduates. We will have live music from 1:15 PM - 2:00 PM, and Prize Announcements at 2:00 PM. Please RSVP for everyone in your party.

 back to top
Academic Regalia

Please note: To participate in commencement, you must be dressed in academic regalia.
You may purchase academic regalia (cap, gown, and Wesleyan Master of Arts hood) from the University bookstore, Broad Street Books, 45 Broad Street, Middletown; 860.685.7323; broadstreetbooks@wesleyan.edu. The cost is approximately $69. Be sure to purchase the appropriate regalia for your degree—the cap and gown should be black, and the master's hood should have red satin to represent Wesleyan and white velvet to represent the liberal arts. You may also custom order academic regalia from Oak Hall Cap & Gown, 540.387.0000, www.oakhalli.com.

 back to top
Commencement Details

9:00 AM Commencement Preparation
Downey House Lounge, 294 High Street
GLS staff will assist you in donning regalia and will show you how to wear your hood. We will line you up in alphabetical order and give you a number so you can reassemble in that order on Foss Hill. You will also fill out a card detailing the correct pronunciation of your name. Sheryl Culotta will use this guide to publicly announce your name from the commencement podium. At 10 AM, all students planning to participate in Commencement must be in line, ready to walk to Foss Hill.

10:00 AM Foss Hill Line-up
GLS staff will lead you to Foss Hill, where all graduating students and faculty assemble to form the procession line. All students participating in commencement must be present by this time, dressed in the appropriate regalia and hood. Students who arrive late, but who are attired in proper academic regalia, may still join commencement. However, once this line begins marching, it is closed to late arrivals. The procession begins at Foss Hill, moving to Andrus Field for seating. You will sit in the open (i.e., under the sun) for at least an hour. Wear sunscreen. One bottle of water will be placed under your chair; you are welcome to bring extra water. If you are sensitive to heat or sun, wear light colors under your black gown.

11:00 AM Commencement Ceremony, Andrus Field
The commencement program includes music, a few short speeches, awards, and a commencement address. For the full commencement program, visit www.wesleyan.edu/rc. Following this program, you will walk up to the commencement platform, Sheryl Culotta, Director of Continuing Studies and Graduate Liberal Studies, will read your name, the Faculty Marshal will hand you a diploma cover, and Michael Roth, the University President, will shake your hand. A professional photographer hired by the University will take a photograph and contact you by email to offer the photo for sale. Degrees will be conferred in this order: Ph.D., M.A., M.Phil., M.A.L.S., B.A..

1:15 PM GLS Champagne Reception & Diploma Distribution
Location: Davison Art Center Courtyard
Click here to view the campus map.
Graduates and guests are encouraged to join with GLS faculty and staff in this capstone celebration. Live music will accompany the reception from 1:15 to 2:00 PM. At 2:00 PM, Sheryl Culotta will offer brief remarks in recognition of your achievement, and prizes will be announced. Guests will enjoy a champagne toast, and light catering by the Green Room. Diplomas will be distributed after a champagne toast. This event will last approximately an hour, giving you and your guests time to enjoy an afternoon or evening meal together.
 
For a list of frequently asked questions, please click here . If you have any further questions, please contact the GLS office at 860.685.2900.

back to top


Reunion & Commencement Weekend Schedule
Throughout the weekend a variety of events are open to the entire Wesleyan community. Please visit http://www.wesleyan.edu/rc/ for the most current information.