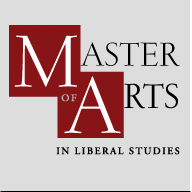 Registration
Registration for Summer 2013 courses opens in May 2013. Registration for students receiving the Wesleyan faculty/staff tuition benefit opens on . New students may submit applications and registration forms at any time. Paper registrations are entered by the GLS office in the order in which they were received. Registrations for auditors are entered by GLS staff in the order in which they were received, no more than one week prior to the beginning of class.


How to Register for Courses:
New Students:
Paper Registration

Download the Registration Form 

Send your application and registration form, with full payment by fax (860-685-2901 or 860-685-3467). Forms can also be mailed to:

Graduate Liberal Studies
74 Wyllys Avenue
Middletown, CT 06459

Current Students:
Online Registration

Current students may also choose to register with the paper registration form by downloading the regsitration form and submitting it by fax or mail.