Community Profiles
Dan Mead, MALS '79:
Intersecting Photography and Psychotherapy

Dan Mead's remarkable journey of personal transformation, and professional success, are the hallmark of GLS alumni. Thanks to Dan for sharing his story with us!
"In the early '80's, when I trained hospice volunteers, I used as much media as possible. The documentary films we would see about people who were dying made a really compelling visual case for people to recognize that being really focused on the moment is incredibly important: it's important to be in the here and now. What photography does is, it captures moments.  It begs the viewer to focus on the particular moment the photograph was taken; there isn't a past, there isn't a future. Much of our lives, people are really concerned about the past and feelings about the past… and they're concerned about the future.  To my mind, what photography and psychotherapy share is that they both help people focus on the present moment, and the feelings each relationship or each image evokes."
– Dan Mead, MALS '79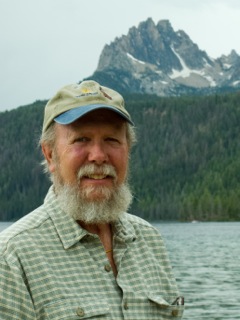 After graduating from Union College in 1969, between teaching engagements, Dan Mead spent a year on the Idaho side of the Teton mountain range. "I thought I was Thoreau or something!" he jokes. He continues to maintain the Idaho cabin as a centering place. Following that year inthe mountains, Dan chose Graduate Liberal Studies at Wesleyan for his Master's because of its curriculum – and its flexibility. Wesleyan's "Summer School for Teachers" had ironically evolved into a program that, unlike its peers, did not require students to take summer classes. Dan was free to continue his summers in the mountains.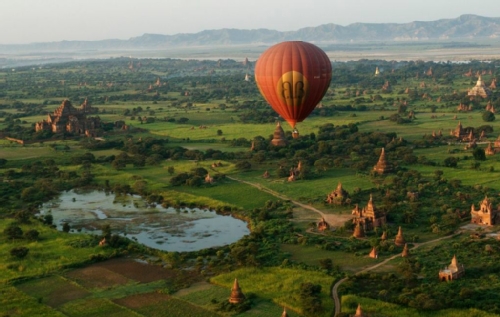 During Dan's time at Wesleyan, Yale New Haven Hospital was in the process of forming the first hospice program in the U.S. to provide homecare. Dan participated by circulating petitions and attending hearings about the formation of the hospice. His MALS thesis at Wesleyan focused on "the poet's response to death," specifically investigating the works of John Dunne and Emily Dickinson. "What the MALS provided me was real breadth in resources for teaching not only American Studies, but also the things I ultimately got to teach, including social and personal ethics." 
He went on to teach courses on death and dying at the secondary school level; groundbreaking education work in the late 1970's. In 1987, he completed a Master's in Social Work at Smith, and spent the next twenty years providing hospice care, training hospice volunteers, counseling secondary school students, and running a private psychotherapy practice.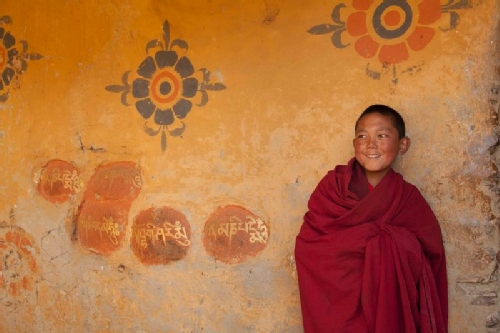 Read More of this Profile!

 

Dan and his wife Sally Eagle have traveled extensively since the 1970's, documenting the places they traveled and the people they met through photography. This shared passion, although not Dan's 'career' pursuit, has led to a completely new and exciting professional opportunity over the past decade. Together, they are MeadEagle Photography – a thriving enterprise that aims to share the world and its issues through their cameras' lenses. Their primary market is secondary schools and colleges in the Northeast.

 

 

 

 

 

 

 

 

Mead grew up in Washington, D.C., and the Smithsonian museums were his playground. Regular visits to the museums were the starting place for his lifelong love affair with the natural world, environmental issues, and earth's people and cultures. Being honored at the BBC's Wildlife Magazine's Wildlife Photographer of the Year (2008), exhibited in London's Natural History Museum, and then Nature's Best Magazine's Windland Smith Rice International Award (2009) brought him, and his work back to the Smithsonian – a moment he describes as putting him, "… over the moon."

 




The awards led to requests for Dan and Sally to exhibit their work, and with more frequency. They have created a number of traveling exhibits that can be used as an adjunct to the teachings of environmental studies, global social studies, and more. They provide an opportunity for students and faculty to respond to a representational moment in an ecosystem, animal's life, geography, or personal interaction, encouraging, "… an academic as well as an emotional perspective. When we encounter global climate change issues or conservation issues or challenges for a variety of cultures, it takes a certain amount of sensitivity to those issues. We especially want to help kids recognize their importance, and challenge them to consider how they might respond in the future."

Each photograph in the exhibits is accompanied by a brief description written by Dan and Sally, some photographs are accompanied by a second caption that poses a thought or a question to the viewer that they can ponder as they consider the visual work. To view more of their work or find an exhibit near you, visit their website! All photos in this profile are copyrighted and were provided courtesy of MeadEaglePhotos. From top to bottom, photo titles are: Dan Mead; Balloon over Bagan; Smiling Monk Bhutan; Lioness and Cubs; Ostriches; King Penguin and Elephant Seal; Teak Bridge.
GLS Program Profile by Peter Buttenheim MALS '69

In a forty-four year career (1964-2008), Peter Buttenheim served as a teacher, coach, advisor, division head, and development director at five NAIS schools. Additionally, Mr. Buttenheim was Associate Director of the Graduate Liberal Studies Program at Wesleyan, Principal of Berkshire Country Day School (MA), and Director of Annual Giving at Williams College. Mr. Buttenheim is married to the former Frances Ferguson. They have two grown daughters: Jennifer Eremeeva of Northampton, MA and Moscow, Russia, and Alison Buttenheim of Philadelphia, PA.

Where to begin? We have to start with President Butterfield in the late 1940s. Vic was a consummate liberal arts professor as well as an astute university president. He felt that American elementary and secondary education suffered because most teacher training was about the "why" and "how" of teaching, but not enough about the "what" - i.e. content-oriented, liberal learning. Butterfield's visionary dream was to start a program at Wesleyan in the summers, when teachers were not tied down to their classrooms. The program would attract teachers from state teachers colleges in New York and New England to Middletown where they would immerse themselves – at the graduate level – in the kinds of courses that Wesleyan offered to its undergraduates from September to June.

To that end, Vic went straight to people like Bob Rosenbaum, Joe Daltry, and Marjorie (Rice) Daltry as well as professors such as Chad Dunham, Mort Briggs, Gene Golob, Carl Viggiani, David Morgan, and others I cannot remember. President Butterfield wanted faculty support and leadership, but he also wanted the approval and the buy-in of distinguished faculty to legitimate the program. As it was told to me, everyone was excited about the idea. After a bit of planning time, the Graduate Summer School for Teachers opened in 1952. granting the MALS degree after five summers of ten three-credit courses or nine three-credit courses and a Master's Thesis. All of the professors mentioned above became MALS faculty.


While the program was originally aimed at state teacher college graduates, teachers from Choate, Taft, Loomis, Hotchkiss, Berkshire, and many other New England independent schools enrolled - so did nuns and brothers from many of Connecticut's parochial schools. This came as something of a surprise, because it was assumed that these folks had liberal arts training when they got their BA degrees. When questioned, these "unexpected" MALS students said that they simply wanted more of what they had had as undergraduates, and Wesleyan was the only place that was offering that kind of graduate level study.

At some point in the late 1950s, the leadership changed, and Jim Cronin and Ross Gortner took over the reins of the MALS program. As this was also the time of Sputnik and the "space race," the MALS Board of Advisors and the Directors applied for, and received, amazing grants from the National Science Foundation to bring the "best and brightest" secondary school science and math teachers to Middletown in summer. This NSF Program enabled Wesleyan to attract some splendid teachers to the program who could otherwise never have attended. We may never know how much those NSF grants did to enhance elementary and secondary school science and math programs, but I've heard enough stories to guess that they had a significant impact.

By the 1960s, the MALS program was in full swing, and enrollment was high -- partly because of those stunning NSF grants. Students were either commuters from around Connecticut or boarders - all of whom lived at Foss Hill with no air conditioning. They dined in MoCon (which at the time had just been built, and has now been bulldozed) and snacked at Downey House. Many small-group discussions from AM classes continued well into the PM at Downey.

As most classes were in the AM hours, and met every day, students were expected to read three hours a night per each one-hour class. As a result, Foss Hill and Olin Library were quiet places. Students did break for softball or tennis late in the PM, and the corridors I knew best would usually stop reading at 11 PM and go downtown to a place called "Alfredo's Riverside Grill" for a "cold one" followed by bed. It was both a Spartan and an intellectually challenging life for six weeks each summer.

I discovered the MALS program in an ad in the magazine "Independent School" early in 1966, my second year at Casady School in Oklahoma City, OK. The summers of 1966 to 1968 were the Halcyon Days of my intellectual life. I looked forward to the arrival of the catalog, and I counted the days in Oklahoma City until I would be heading back to Middletown.

In 1968, my wife and I were supposed to go to Ireland on a Fulbright teacher exchange, but that fell through when the Irish teacher was badly injured. My Head of School suggested that I leave Casady for the fall term of 1968, move to Middletown, and finish the MALS course work. With a two-year old, we moved to Country Club Road on the way to Meriden, and I commuted to campus, taking undergraduate courses with additional work assigned to bring the course up to the graduate level – if only the evening GLS classes had been available back then! I kept a low profile, and, with chinos and sweaters, I looked like a Wesleyan sophomore. Then, Professor Meyer asked me to teach for a week in 19th Century Russian Literature in Translation, and were those young Wesleyan boys surprised when I came in with a coat & tie & briefcase and started asking penetrating questions about the lesson! I have never forgotten that week. I finished the degree work in January 1969, and we went back to Oklahoma City on the day Richard Nixon was inaugurated.

How I hated to have those Wesleyan Summers (and Fall) end! In 1971, we moved to Princeton where I took up duties at Princeton Day School (PDS). It was very hard to make it there, because of the cost of living. A year or so later, I received a telephone call from the MALS office asking me to come to a retirement event for Jim Cronin. It turned out that Jim Cronin had noticed how enthusiastic I was about the program, and how active I was in persuading others of its value. Shortly after that weekend, I received a phone call from one James L. Steffensen, Jr. in the Wesleyan English Department telling me that he was just appointed Jim's successor as Head of the MALS program. He wanted to know if I could take a year off from PDS to come to Middletown as Assistant Director;  after a return trip to Middletown, I accepted Jim's offer.

What had happened was quite simple. The NSF funds were gone, and the full-timers in summer were dropping like stones. We needed to get out there and promote the program, but Jim also wanted to change, and add, some things. First, he dropped the "for Teachers" in the title, opening MALS courses to all adult learners. Second, he found out that there were 8 or 9 other programs like Wesleyan's, and he began plans for the Association of Graduate Liberal Studies Programs (AGLSP).

Third, to bring the Wesleyan campus to life in summer, Jim also brought in the Center for Creative Youth. He also brought in a dance movement program and created a separate MALS major for those folks. Fourth, Jim continued to add great Wesleyan faculty to the summer teaching corps. Most of all, he attracted Peter Saccio from Dartmouth College to run the new "Shakespeare on Page & Stage" program. Jim was a fireball from 1974 to 1979, adding so much to the MALS program and taking the MALS concept nationally. I was so excited to be a part of that activity that I did not go back to PDS but stayed on until 1979, too.

The "extras" that Jim added to the MALS program are what saved it. The steep drop in enrollments was reversed. The many trips that I made to conferences and seminars with Wesleyan brochures earned me the nickname of "Pete the Pusher," and many of my contacts did enroll! To make the summers more comfortable, we added town-house dorms that had air conditioning. Jim also created a full-blown summer arts series entitled "Summer at the Center" and any group on campus could have performance time. There was a weekly movie series, and Jim brought in performers like B.B. King for major shows.

Despite the change and growth, the core of the Wesleyan MALS remained the same -- rigorous, content-oriented liberal arts learning. During the 1970s, I took several classes to see if things were as rigorous as they had been in the 1960s, and, indeed, they were. Jim also added night classes during the fall and spring terms so that those who needed to finish the MALS degree could do so more quickly.

We had a terrific celebration of parties and speeches for the 25th Anniversary of Wesleyan's MALS in 1977. I was called to the principalship at Berkshire Country Day School in 1979, and a few years later Jim left Wesleyan to become the Chair of the Theater Department at Dartmouth College. We were able to keep in touch with each other and the Wesleyan MALS program as Barbara MacEachern, formerly of the USC graduate liberal studies program, succeeded Jim. Barbara was always only a phone call away. 

After 1979, I never stopped recommending Wesleyan's MALS program to anyone who would listen to me. It is still #1 despite the fact that there are 140 or more such programs like it all across the country. Wesleyan started something fine and good with the MALS in 1952, and I hope that this snapshot of the first 25 years helps you all a little as you celebrate 60 years of MALS.
David Brown MALS '89

David Brown MALS '89

"I was always interested in nature and the environment, but seeing the need in the communities around me – communities that were rich in culture, but financially very poor – I knew that there was a way to use my skills to meet their needs. Around 1992, I made a pivotal change in my career, and began to do projects that I felt would make the world a better place."

David Brown MALS '89 has been doing just that for the last twenty years. Now based in Miami, David has used his incredible networking skills, supported by his depth and breadth of knowledge in the areas of ecology and sustainability, to create opportunities for communities to engage in revitalization. David is an ideal example of how the Master of Arts in Liberal Studies can transform students' career paths and shape their lives.

Prior to moving to Florida, David taught science at Cheshire Academy for twelve years. He later taught marine science and oceanography for the Gulliver School in Miami. In 1991 he led a field trip of twenty-one students and parents to the Galapagos Islands. The experience of being with them as their eyes were opened to the world was transformative for him.

"The first thing that I did when I left teaching was to create Sustain-a-Village, which does environmental education and sustainable development projects and non-profit development." Part of Sustain-a-Village's mission is to provide non-profit support to the local ethnic communities in Miami. David's work put him front and center with the vibrant immigrant communities of Miami, and eventually also led to many people from these communities asking him to bring his services to their home nations. In 1995, one of his NGO clients sent him to Haiti for the first time to provide environmental education and reforestation consultation.

In 2000, David's work within the diverse neighborhoods of Miami and his involvement with various local non-profits inspired him to create a program that would help the neighborhoods capitalize on their internal riches to combat crime and violence. "I decided to approach the neighborhoods with a tourism program to uplift these communities; and bring people on a cross-cultural journey." Urban Tour Hosts was thus born. The organization specializes in community-based cultural and ecological tourism of South Florida. "It took seven years to build relationships and it's still an ongoing process. I selected the vendors in the community to give some pro bono initial training; there are now over 500 partners in 8 neighborhoods of Miami."

By bringing visitors to Miami into the neighborhoods that Urban Tour Hosts serves – to see public art, watch cultural performances, experience the flavors of the many represented cuisines – the organization is not only promoting businesses, but providing a positive focal point for interaction. In 2004, the year of the Haitian Bicentennial, the organization received a grant allowing it to provide complimentary tours of Little Haiti. The tours are also a valuable educational resource for the city's school children.

David has also acted as a volunteer consultant with Miami city government at the city and county level, assisting with the success of the city's support for ethnic cultural projects. One such project is the Miami River Walk Festival, an annual event since 2008 that highlights the city's reach cultural heritage. Since 2009, the festival has focused each year on a different country that has a tie to one of the city's communities. On November 10, 2012, the festival will focus on Jamaica. The festival features a Boat Parade, pageantry, and – of course – a lot of food.

Because of his extensive work in Miami, David has also been hired as a consultant to bring his community-tourism ideas abroad. Earlier this year David met with Haiti's Minister of Tourism and Minister of Culture, in an effort to adapt programs for Haiti's local needs. The MALS prepared David to communicate and work seamlessly with individuals and groups from many different backgrounds and experiences.

For more information on these fantastic projects, visit David's websites – and visit Miami!

http://www.miamiculturaltours.com

http://www.miamiriverwalkfestival.com

http://www.sustainavillage.com

 
Suzanne Gaskell MPhil '12

Suzanne Wind Gaskell MPhil '12

"The accidents in my work are a source of humility and joy. Rendering geometric figures by hand is a contemplative exercise in which I aim for precision; try as I may however, accidents happen – inconsistencies in the ink, involuntary hand movements and the like – these accidents are a constant reminder of my (human) imperfections. The joy is the gift of creativity that finds delight in working with the accidents! The kavad had to be created by hand; to have done otherwise would have altered its appearance and its meaning."

Suzanne Gaskell did not drop out of college and backpack barefoot in India for four months, but she wouldn't have minded it. When she eventually got to Kathmandu, the experience, like much else in her life, was fortunately timed. Suzanne's ability to allow the coincidental to be a driving force, to cheerfully accept the unexpected, and to welcome the unknown, sets her apart. She has lived an extraordinary life, and has created extraordinary art. The move to a very small town in Vermont was too much of a culture shock for the girl who'd dreamt of Moghul paintings and been told by a Ouija board she wouldn't find true love until she was 42. With dreams of living an artist's life - as a dancer, actress, painter - Suzanne decided to graduate high school a year early in order to start working and save for college. She attended Colby-Sawyer College for a year where she was surprised to find that majoring in dance meant 'move the same way as everyone else.' She says she failed - let's just say she moved on.

Following her future first husband to Florida, and then Connecticut, it took Suzanne four schools and seven years to complete her undergraduate degree. She studied at Paire School of Art, but finished her degree at Albertus Magnus. Teaching was not on her mind; she worked for a while as an interior designer, started raising a family, and still dreamed of seeing the Himalayas firsthand. But time passed, and she was asked to teach a crafts class for a summer program at Foote School. Surprised at how much she enjoyed the experience, she went back to school for her teacher certification. Shortly after her student teaching, there was an opening for a full-time art teacher at Daniel Hand High School in Madison, where she is now in her twentieth year of teaching.

When she was nearly 30, Suzanne gave herself the opportunity to visit Nepal and India for the first time. Her fascination with Krishna, Hindu mythology, and moghul paintings was whetted, and the intricate patterning, gorgeous colors, and spiritual infusion that she absorbed became part of her own artwork. She has since visited the area a number of times. Twice she was accompanied by her eldest son (an accomplished photographer), and once as part of a "fortunate coincidence" with friends from Gateway Community College, with whom she developed an interdisciplinary project to present to the Nepal English Language Teachers Association.

Suzanne's journey to the Kavad began much earlier. She first discovered her attraction to Islamic art in a class at Paire with Pierre Strauch. He shared Keith Critchlow's work on Islamic patterning with her, and she began experimenting with her own patterning. Later, she found a Kavad in the Asia Art Museum in the Denver Art Collection. "I happened to see this wonderful box, and I read the caption and it said was a Kavad. It's typical in Rajasthan - storytellers would go village to village with the Kavad to tell an epic story like the Mahabarata or Ramayana. Because the inner compartment yields Krishna or other deity, the Kavad serves as a portable shrine as well as storyteller's box."

Suzanne felt that, one day, it would be interesting to incorporate the idea of the Kavad into her work. For her first major project at Wesleyan - the culminating project for her Master of Arts in Liberal Studies, she explored the geometry of Tibetan Mandalas. Before she began, she knew that first she would need to familiarize herself more deeply with mathematics and geometry.
"I'd had an interest in geometry had for a while – but I am not a mathematician and don't pretend to be... but I like swinging a compass and enjoy creating complex patterns." While the work she did for the Mandala project was challenging, the Kavad - even in its pre-conceptual state! - demanded more. Suzanne decided to take a mathematics class with Professor Ed Taylor when, coincidentally, a course on Afghanistan was cancelled. "I hadn't taken a math class since high school, and I was terrified!  The first week my eyes were stinging, this guy was deftly writing the equations on the board and I didn't have a clue about what was going on. But I thought, 'Get a grip – you've got a husband and a great relationship, you've got a great job – so what if you can't pull more than a C?' I literally started laughing because I was so far out of my element. But one night he started talking about Fibbonacci and the golden mean. I put my pen down and I really started to think about it. Artisans have been playing with some pretty complex mathematics for centuries, and they weren't schooled so how was it that they were capable of employing the mathematics they needed cut tiles and ornament structures – how was it possible?"

Suzanne's classwork took on artisanal forms. "I started illustrating my homework. For one assignment, I created a vellum envelope with a gold gilt seal on the end. I filled it with thousands of numbers and set up a probability problem that confirmed that the correct answer was contained within. At some point after that, the idea of the Kavad came back to me. The surface of the Kavad was composed from a series of drawings that I created which explored the geometry and cosmology that inform many works of sacred architecture. One of the fortunate accidents leading up to this project was that I happened upon the work of Peter Lu – a Harvard physicist that saw a relationship between the fivefold symmetry implicit in medieval Islamic tilings and the symmetry in the quasi-crystalline structures that he was researching. He was curious about whether the Islamic mathematicians had a more advanced knowledge of mathematics than they had been previously credited.  I later learned that the expert in Islamic art that he consulted at Harvard was Gulru Necipoghlu, who was a Wesleyan graduate! The exquisite drawings reproduced in her book The Topkapi Scrolls were most inspirational."

Ultimately, Suzanne's Kavad incorporates many types of complex patterns, not just Islamic; Christian, Hindu, Buddhist and Judaic patterns are referenced. "The underlying geometry of the Kavad with the generative, regenerative and transformative processes implicit in the figures has informed sacred art and architecture everywhere."

Suzanne would like to acknowledge the following people, and the role they played in the successful creation of this project:
"I'm most fortunate to have both my parents living and in good health. I have them to thank for inspiring in me the confidence to follow my dreams.
My husband John and I were married on September 23, 2010 – the coincidence of the harvest moon and the equinox! It's my second marriage, I feel blessed to be truly in love. My first husband Gary and I have two sons, of whom we're very proud. Matthew is a Special Education Major; he's currently student teaching in the New Haven Public School system. Our eldest son enjoys photography. He accompanied me on two trips to Nepal; his beautiful images captured the majesty of the Himalaya and the spirit of the temples we visited in the Kathmandu Valley. I'd like to acknowledge Keiji Shinohara for his role in mentoring this project. His artwork is truly extraordinary and he is wonderfully passionate in his teaching."
Howard el-Yasin MALS '11

Howard el-Yasin MALS '11

He began his graduate career as an MBA student, focusing on non-profit arts administration. Finding that it lacked the intellectual stimulation he craved, Howard el-Yasin joined the Graduate Liberal Studies community at Wesleyan.

Let's start over, because that is not the whole story of how Howard became a GLS student, or how it helped him shape his future. Howard el-Yasin's story begins with the way the world perceives him: as a man – a gay man of color, actually – and a Muslim. But life is funny, in that all of the ways that we experience the world shapes us as much as we shape it.

Howard majored in philosophy and minored in visual arts in college, and chose to spend a year abroad in England and a summer in Morocco. After college, Howard sold art and literature books, first in Atlanta, and then in New York City. His frustration with the opportunities for advancement mounted, and after a few years in New York City he embarked on a six-month tour of Europe, beginning with a visit to his military career brother, who was stationed at the time in Frankfurt, Germany. This journey, coupled with his earlier travels, provoked him to investigate his perceptions of people, as well as their perceptions of him and others in terms of "difference versus normative identities."

Upon his return, Howard joined the staff at the Yale Center for British Art and then the Yale University Art Gallery, managing the stores for both, and overseeing the museum publications and product development at the Art Gallery. In these positions, and now currently as the Assistant Director of the Teaching Fellow Program in the Graduate School of Arts & Sciences, Howard has been able to engage the questions that his travels had raised for him. But, most importantly, he has developed and launched a career making art that focuses on perception, shared history, and oppressed cultural memories. The way in which he spent his "intellectual time" between his MBA program and today has, he says, had the most significant impact on his career as an artist and community leader.

Howard developed the sensibility of art-making as a confluence of intellectual process and physical praxis through his work in the Graduate Liberal Studies Program at Wesleyan. Courses with Professors Indira Karamcheti, Gina Ulysse, Kitty Winslow, Mel McCombie, Keiji Shinohara, and Peter Waite were particularly influential. His experiences helped him to, "…engage my unique vision and authority as an artist. My art practice encompasses making things (forms, images, sound, etc.) and writing (putting it down to text). My process sometimes includes cutting up (deconstructing) and reinventing prints and drawings; creating bricolages; building palimpsest layers. …the more I cut it up and tear it up and destroy it and remake it, the more that lends itself to my process. My work is rooted in materiality and reflexivity; and Wesleyan helped me hone my craft, from the desire to make intuitive work, to validation of my vision."

Howard is particularly concerned with what he terms, "culturally oppressed memories." His words, like his artwork, reveal meaning slowly; conditionally. His interest is to make history and intent clear through obfuscation; by forcing a reaction through interaction. Like Ralph Ellison, he poses the situations (not questions) of racism, cultural construction, personal violence and hate through glorious artwork that cannot be immediately comprehended. His work demands participation, creating discovery.  "I try to make art that speaks to viewers. When I make work, I simply keep working or 'cooking'… until what I am seeing visually evokes or creates some sort of visceral eruption within myself… if I can feel it, it's an indication to me that I've been successful."

When speaking about his work, Howard often refers to the provocation of responses to text, and creating a visual response to text. He also goes a step further, of seeking a 'visceral' reaction to the text, as well as to his artwork. How does one respond visually and viscerally to text? "If there's a character in a text, I'm not interested in drawing what that character may look like. I'd rather respond with materials that express what I might feel about that character or subject matter. At one point I was very intent upon using 'appropriated' vintage postcard lynching images, but increasingly I've thought, this is too easy. Rather than pander to racist fantasies or shock, I want to draw viewers in and challenge them to unpack their own displaced historicism, since each viewer brings their own 'information' to a work of art. The surface might be alluring, because they're curious. If they're really thinking, they might be surprised upon recognition of what they see."

"Wesleyan helped me articulate why it's really important to think locally as well as globally." To this end, Howard has taken on numerous responsibilities as a community activist, working to bring people together and encounter their own diversity in exciting ways. In his role at Yale, Howard has coordinated both environmental sustainability efforts and LGBTQ activities for faculty and staff. As a community leader, he has served on numerous arts committees and boards. Currently, his work as the Chair of the exhibition committee for the Ethnic Heritage Center, which organized Traditional Ethnic Celebrations (opening February 2012) is particularly noteworthy, bringing together members of New Haven's Ukrainian, African American, Irish, Italian, and Jewish communities, finding links between the varied and rich heritages that are represented in the city.

His community interests are very much reflected in his artwork. "I have a personal desire to maintain a connection to my ancestry as an African-American, but also to operate outside of that 'box,' interacting with people on a multi-cultural plane, … it's spiritual, in the context of the type of person that I am."

In celebration of Black History Month, Howard's work is being presented alongside noted artist Chotsani E. Dean's work in the Hans Weiss Newspace Gallery at Manchester Community College. The exhibit is open through March 12; visit the Manchester Community College website for more information: http://www.mcc.commnet.edu/students/life/newspace.php