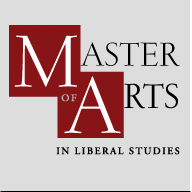 GLS Housing
Wesleyan University is only able to offer housing to Graduate Liberal Studies students during summer term. At other times of the year, students are recommended to visit the Wesleyan classifieds, or speak with a GLS student services representative. Wesleyan University housing is available from June 22 through August 11 for students enrolled in Graduate Liberal Studies courses.
The cost for summer housing is $35.25/day and is available in seven-day increments, or $246.75/week. Day-rate housing requests will only be considered if they are contiguous to a seven-day request. You may request to add days to your week-long rental (before or after), but you may not move out of housing and request to move back in after less than one week has passed. Students taking advantage of weekend immersion options may apply for special consideration.

Students who take advantage of housing can expect a comfortable single room in an air-conditioned house that has shared kitchen and bath facilities, as well as an easy walk to classrooms, the library, the athletic center and downtown Middletown. Housing accommodations include the following amenities:
Kitchen facility equipped with a stove, oven, refrigerator, sink, table and chairs

Students must bring their own pots, pans, dishes, and utensils

Common living room with couch, chairs, and coffee table

Students may bring a television and/or radio if they choose

Shared bathrooms
Utilities Include: WiFi, AC, Electricity, Water


The ITS web site has information on configuring your personal computer or laptop to use the data ports in the residence. For additional help, contact the ITS helpdesk at 860-685-4000. The Wesleyan computer store will configure your system to use the data ports for a service fee; call 860-685-3907 for more information.

Private bedrooms with full-size bed, desk, chair, bookshelf, and dresser

Summer housing is limited and will be assigned on a first-come, first-served basis. If you would like to request summer housing, please read a sample Housing Contract to be sure that you will be able to comply with campus housing expectations. If you would like to take advantage of summer housing, fill out the Online Summer Housing Request Form. Once your housing assignment has been determined, you will receive a contract in the mail, that you will need to sign and remit with payment.
Additional Information:
Rooms are sparsely furnished; please check the packing list recommendations provided by the University for items that will make your stay comfortable.
Bring your own cell phone or land-line telephone.
Pets are not allowed in campus housing.

If any pets are found on the premises, the owner will be required to remove the animal immediately and will be charged a fine by the University each time the pet is found on the premises.

GLS housing is not suitable for families, and children are not permitted to live in GLS housing.
Please contact your insurance company to make sure that your belongings are insured in the case of an accident.
Pots, pans, and other household items are readily found in Middletown at the Goodwill and on the Wesleyan Classifieds.
Students with a documented disability that requires accommodation should notify Mary Kelly at csdisabilityservice@wesleyan.edu or (860) 685-3334.

Other housing options:
Students interested in other housing options can also check the Wesleyan Classifieds.