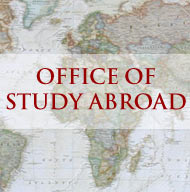 Graduate Scholarships not through the OIS/Wesleyan
Some International Graduate Scholarships Not Through OIS

Beinecke Brothers Memorial Scholarship: http://www.beineckescholarship.org
Contact: Noel Garrett

Christopher Brodigan Award: Contact Prof. Eric Charry

Winston Churchill Foundation Scholarships:
http://www.winstonchurchillfoundation.org/
Contact: David Bodznick

Jack Kent Cooke:
http://www.jkcf.org/scholarships/graduate-scholarships/ 
Contact: Vancenia Rutherford

DAAD: http://www.daad.de/deutschland/en/2.2.4.html
Contact Prof. Krishna Winston

Fulbright Fellowship:
http://www.fulbrightonline.org, 
Contact Prof. Krishna Winston

Barry M. Goldwater Scholarship: http://www.act.org/goldwater/
Contact: David Bodznick

Harry S. Truman Scholarship: http://www.truman.gov
Contact: Vancenia Rutherford

Mortimer Hays-Brandeis Traveling Fellowship: 
http://www.brandeis.edu/programs/mhb/. 
Contact Tula Telfair

Paul and Daisy Soros Fellowship: http://www.pdsoros.org
Contact Marina Melendez

Watson Fellowship: http://www.watsonfellowship.org/site/index.html
Contact Dean Louise Brown


A Smattering of International Scholarships Without an Official Wesleyan Contact:

American-Scandinavian Foundation Fellowships: http://www.amscan.org/

Blakemore Foundation Fellowships: http://www.blakemorefoundation.org/
One year of advanced study of an Asian language in Asia for US citizens and permanent residents who have a college degree and plan to use an Asian language in their careers.

Gates Cambridge Scholarships: you must be accepted to Cambridge in order to apply for the scholarship, so visit the web site, see how the process works, and visit the Cambridge site links to figure out what you'll apply to do. Cambridge applications are due in the fall. Be sure to let me know you're applying so we can work together on your statement, even though you won't go through a selection committee on campus (unless you'd like the interview practice). http://www.gates.scholarships.cam.ac.uk/

Rotary Ambassadorial Scholarships: organized through your home-town Rotary Club, these scholarships aim to further international understanding and friendly relations among people of different countries and geographical areas. More information can be found at:http://www.rotary.org/en/StudentsAndYouth/EducationalPrograms/AmbassadorialScholarships/Pages/ridefault.aspx
WH&T IF "Water Here and There, International Fellows": http://aipt.org/water/index.htm
The Association for International Practical Training (AIPT) and the International Fund for China's Environment (IFCE) is seeking emerging young professionals interested in participating in "Water Here and There, International Fellows" (WH&T IF), an international program that explores international collaboration on global water issues. Supported in part by a grant from the U.S. Department of State, this program involves an exchange of individuals interested in enhancing knowledge of project management on an international level, developing networks of like-minded professionals in China and exploring international partnerships that can yield future opportunities for research and other collaboration.
Other Grants and Scholarships:
Campus Compact: Grants & Fellowships
Fulbright Grants for US & Non-US citizens
Alternative Funding Sources:
University of Iowa: International Funding Sources
The Robert Wood Johnson Foundation
The Andrew W. Mellon Foundation
Charles Stewart Mott Foundation
The David & Lucile Packard Foundation

There are many other such international scholarships; I will be happy to advise you on the application process.