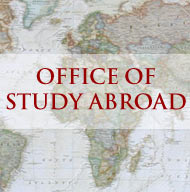 Volunteer, Internship, and Work Abroad
There are many programs for students and professionals wishing to gain experience abroad. We provide links to a number of them here, with the disclaimer that they are in no way affiliated with, nor vetted by, Wesleyan University. It is incumbent upon you to research any
organization with which you are interested in working before signing on.