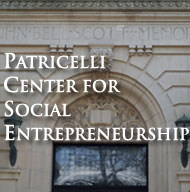 Spring 2014 Events
Below is an outline of PCSE events that are in the works for this semester. Check the calendar for a more complete schedule, and subscribe to the ENGAGE e-newsletter to receive weekly emails with upcoming events as well as funding opportunities, job and internship postings, and other select content.

After you attend a PCSE event, please give us feedback.
All Semester
Wesleyan Entrepreneurship Society meetings (Tuesdays 8-10 p.m.) and for-credit Student Forum entitled "Out of Theory into Practice: Entrepreneurship Studies 101" (Wednesdays 7-10 p.m.). 

January
Fullbridge Internship Edge Program 
PCSE Seed Grant and Davis Projects for Peace applications due (January 26, details here)

February
Risks and Rewards of Education Entrepreneurism with Jack Leonard Ed.D. (February 6, 7 p.m., Allbritton 311, details here)
Restorative Justice Workshop with 2013 PCSE Seed Grant winner Evan Okun '13 and Circles & Ciphers staff (February 8, 1 p.m., Daniel Family Commons, details here)
Digital Wesleyan Startup 101 (A six-session workshop to teach 20 students the practical application of engineering, how to work through an idea in order to found a business, and all aspects of startup life and culture. Saturdays starting February 15. Apply here by February 1.)
PCSE Seed Grant Finalist Presentations (February 28, 12-1 p.m., Exley 121, lunch will be served, details here, livestream here)

March
Money and Social Change (A leadership panel and networking event in NYC, March 13, 5:30 p.m., details and registration here)
Wesleyan Thinks Big (TEDxWes talks by social entrepreneurs in Boston, March 16, 6:30 p.m., details and registration here)
Development Lab: "Food Justice and Innovation" (A 4-week series of panels and in-depth disussions, culminating with brainstorming and a pitch session for a new venture in this field. Details here.)
Post-Wes Journeys (brown bag lunch with Rebecca Knight '98 and Marcus Chung '98, 12-1 p.m., Allbritton 022, details here)
Structure Lab with Dr. Joy Anderson '89 (March 27, 6-9 p.m., Allbritton 004, details here)

April
Student Entrepreneurship Panel during WesFest (April 17, 12-1 p.m., Allbritton 311, details here)
Food as a Social Issue (April 22, 7 p.m., details here)
The Quarter-Life Breakthrough (April 29, a series of events with Adam Poswolsky '05, details here)
May
Alumni Startup Showcase (May 4)
Reunion & Commencement Weekend Open House (May 23) and WESeminar (May 24)
View a list of past events here.
Are you a Wesleyan alumnus/a who would like to get more involved with the Patricelli Center for Social Entrepreneurship? Complete this questionnaire.
Are you a student with an idea for an event? Contact the PCSE.