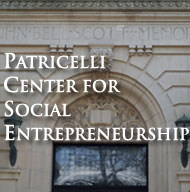 Fall 2015 Workshops and Trainings
We'll soon post an outline of PCSE events for the semester. Check the ENGAGE calendar for additional events, deadlines, and opportunities both on- and off-campus, and subscribe to the ENGAGE e-newsletter to receive weekly emails with upcoming events as well as funding opportunities, job and internship postings, and other select content.

After you attend a PCSE event, please give us feedback.
Throughout the Semester-
Student forums TBD
Wesleyan Entrepreneurship Society meetings (day and time TBD)
Kai Wes meetings and speaker series
Allbritton Talks (Lunch Conversation Series)
additional student-organized events co-sponsored by the PCSE
On-campus trainings, workshops, and conferences-
PCSE & Allbritton Open House, September 11, 12-2 p.m.
PCSE & Allbritton WESeminar and Open House, November 6 (during Homecoming/Family Weekend)
Wesleyan Social Impact Summit, November 13-14 (student sessions 11/13 4:30-6 p.m.)
others TBA
View a list of past events here.
Are you a Wesleyan alumnus/a who would like to get more involved with the Patricelli Center for Social Entrepreneurship? Complete this questionnaire.
Are you a student or an alum with an idea for an event? Contact the PCSE.