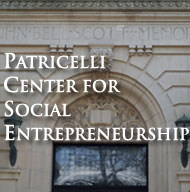 Spring 2015 Workshops
Below is an outline of PCSE events that are in the works. Check the calendar for additional events and opportunities offered by others on- and off-campus, and subscribe to the ENGAGE e-newsletter to receive weekly emails with upcoming events as well as funding opportunities, job and internship postings, and other select content.

After you attend a PCSE event, please give us feedback.
Throughout the Semester-
Innovation through Design Thinking (1-credit student forum)
Entrepreneurship Studies 101 (1-credit student forum)
Wesleyan Entrepreneurship Society meetings (Tuesdays 8-10 p.m.)
Kai Wes meetings and speaker series
WEServe Week of Service (1/18-24)
Digital Wesleyan Workshop Series (Saturdays 1/24-2/28)
Allbritton Talks (Lunch Conversation Series)
additional student-organized events co-sponsored by the PCSE
Thursday, January 15, 1-3 p.m., Olson Commons
DESIGN THINKING: A HANDS-ON WINTER SESSION WORKSHOP
Presenter: Makaela Kingsley '98
Wednesday, February 4, 4:15-5:15 pm., PCSE Board Room (Allbritton 021)
INFO SESSION: DRAPER WOMEN ENTREPRENEURS' COMPETITION
Presenter: Allie Felix
Wednesday, February 11, 6-8 p.m., Beckham Hall
THE FUTURE OF TRAVEL: A NEW WAY FORWARD
Organized by the Wesleyan Office of Sustainability
Presenters from Wheeli, ZipCar, and CT Rides; moderated by Casey Pickett
Tuesday, February 17, 6-7:30 p.m., Allbritton 311
FUNDRAISING BOOTCAMP: GRANTWRITING 101
Presenter: Sonya Behnke '03
Saturday, February 21, 12:20-3:30 p.m., Allbritton 311
Creating a Better World: Perspectives on global and local development
Organized by: Chazelle Rhoden '15 and Sitar Terrass-Shah '17
Thursday, February 26, 12-1 p.m., Allbritton 311
CORPORATE SOCIAL RESPONSIBILITY AND STRATEGIC PHILANTHROPY: STORIES FROM THE FIELD
Presenter: Anne Lebleu '00
Friday, February 27, 12-1 p.m., location TBD
PCSE SEED GRANT FINALS
Tuesday, March 3, 6-9 p.m., Allbritton 311
STRUCTURE LAB
Presenter: Joy Anderson '89
Monday, April 6, 4:30-6 p.m., Allbritton 311
ON THE LINE: HOW SCHOOLING, HOUSING, AND CIVIL RIGHTS SHAPED HARTFORD AND ITS SUBURBS
Organized by the Allbritton Center for the Study of Public Life and sponsored by the Harber Fellowship in Education and Entrepreneurship
Presenter: Jack Dougherty
Thursday, April 16, 2-3 p.m., Allbritton 311
WESFEST PANEL
Presenters: Students TBD
Monday, April 20, 12-1 p.m., Usdan 108
HOW TO WRITE A WINNING BUSINESS PLAN & DO A STELLAR PRESENTATION
Presenter: Rebecca Knight '98
Wednesday, April 22, 12-1 p.m., Usdan 108
NON-PROFIT MANAGEMENT: LESSONS FROM A LIFE IN SEX AND MINISTRY
Presenter: Debra W. Haffner '76
Saturday, May 2, Beckham Hall
WOMEN IN POLITICS CONFERENCE
Organized by Darcie Binder '15 and Kevin Winnie '16
Presenters: CT State Senator Toni Boucher, CT State Senator Dante Bartolomeo, former CT Secretary of State Susan Bysiewicz, and others TBD
Wednesday, May 6, Olson Commons
WHERE DOES IT HURT? AN ENTREPRENEURS GUIDE TO FIXING HEALTHCARE
Presenter: Jonathan Bush '93
Friday, May 22, PCSE
OPEN HOUSE AND R&C WESEMINAR
View a list of past events here.
Are you a Wesleyan alumnus/a who would like to get more involved with the Patricelli Center for Social Entrepreneurship? Complete this questionnaire.
Are you a student or an alum with an idea for an event? Contact the PCSE.