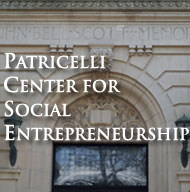 Fall 2015 Workshops and Trainings
Check the ENGAGE calendar for additional events, deadlines, and opportunities both on- and off-campus, and subscribe to the ENGAGE e-newsletter to receive weekly emails with upcoming events as well as funding opportunities, job and internship postings, and other select content.

After you attend a PCSE event, please give us feedback.
Throughout the Semester-
Student forums TBD
Intro to Social Entrepreneurship .25 credit class 
Wesleyan Entrepreneurship Society meetings
Kai Wes meetings and speaker series
Allbritton Talks (Lunch Conversation Series)
additional student-organized events co-sponsored by the PCSE
On-campus trainings, workshops, and conferences-
Friday, September 11, 12-2 p.m. 
PCSE & Allbritton Open House
Tuesday, September 22 | 12-1 p.m. | Allbritton 311
Business Decisions and Relationships in a Social Enterprise
Speakers: Emma Gardner '89 & Patrick McDarrah '88
Thursday, October 1 | 4:15-5:15 p.m. | Allbritton 311
Education Reform: Public Policy and University Research
Speaker: Kika Stump '94
Friday-Sunday, October 2-4 | Daniel Family Commons
Startup Weekend
Tuesday, October 6 
Philadelphia WESeminar on the Road: Socially conscious building & design,
Speakers: Jacob Fisher '98, Development Officer, Pennrose Properties LLC; Katherine Gajewski '02, Director, Philadelphia Office of Sustainability; Gregory Heller '04, CEO, American Communities Trust; and Kristen Suzda '02, Architect
Thursday, October 8 | 12-1 p.m. | Usdan 108
YearUp's Model: From Poverty to Professional Careers
Speaker: Scott Donohue '86
Wednesday, October 21 | 4:30-5:30 p.m. | Allbritton 103
Sustainable Business Development
Speaker: Kevin Egolf '05
Thursday, October 22 | 12-1 p.m. | Allbritton 311
Crowdfunding Bootcamp
Speaker: Hyungsoo Kim '02
Friday, November 6 (during Homecoming/Family Weekend) | 2:30-3:30 p.m. | Allbritton 311
PCSE WESeminar: Social Entrepreneurship at Wesleyan
Panelists: Bashaun Brown, Claudia Kahindi '18, Hannah Sokoloff-Rubin '16, Alex Garcia '17, Lily Herman '16
Friday, November 6 (during Homecoming/Family Weekend) | 3:30-4:30 p.m. | Allbritton first floor lobby
Allbritton Open House
Friday, November 6 (during Homecoming/Family Weekend) | 8-9 p.m. | Memorial Chapel
Celebration of Wesleyan Writing WESeminar: Find Me Unafraid
Speakers: Kennedy Odede '12 and Jessica Posner '09
Wednesday, November 11 | 4:30-6 p.m. | Olson Commons
Successful Leadership: A Crash Course for Wes Students
Speaker: Strauss Zelnick '79
Thursday, November 12 | 12-1 p.m. | Allbritton 103
Major Trends in the Non-Profit World
Speakers: Lee Bodner '91, Julie Meyer '79, other panelist TBD
Friday-Saturday, November 13-14
Shasha Seminar for Human Concerns: Wesleyan Social Impact Summit
Wednesday, November 18 | 12-1 p.m. | Lowell, MA
Criminal Justice Reform Conversation: Pathways Toward Progress
Speakers: Richard Adelstein, Gregg Croteau '93, Jodi Wilinsky Hill '78, Dan Wolf '79
Wednesday, December 2 | 4-5 p.m. | Usdan 108
Ownership Matters: Legal Structures for Social Enterprise
Speaker: James (Jim) G Steiker '81
Tuesday, December 8 | 6-7 p.m. | Allbritton 311
Education & Career "Next Steps" for Entrepreneurs, December 8
Speaker: Shereem Herdon-Brown '96
others TBA
View a list of past events here.
Are you a Wesleyan alumnus/a who would like to get more involved with the Patricelli Center for Social Entrepreneurship? Complete this questionnaire.
Are you a student or an alum with an idea for an event? Contact the PCSE.