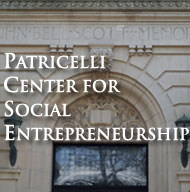 Fall 2014 Events
Below is an outline of PCSE events that are in the works. Check the calendar for additional events and opportunities offered by others on- and off-campus, and subscribe to the ENGAGE e-newsletter to receive weekly emails with upcoming events as well as funding opportunities, job and internship postings, and other select content.

After you attend a PCSE event, please give us feedback.
All Semester
Wesleyan Entrepreneurship Society meetings (day and time TBD, contact ysapozhnina@wes with questions)

September
Arrival Day and Orientation info sessions and open houses (various)
WesHack 2014: Tech Bootcamp & Hackathon (September 5-6, details here) 
Data Visualization and Information Design with Heather Corcoran '92 (September 17)
International Development Conference (September 20)
Family Weekend WESeminar Panel - Patricelli Center for Social Entrepreneurship (PCSE) Internship Grants: Student Stories and Reflections (September 26)
October
Alumni event in NYC (October 9)
Intro Finance with Carl Byers '93 (details and date TBD)
November
Africa Innovation Summit (November 7)

December
PCSE Seed Grant and Davis Projects for Peace information sessions
Alumni Startup Showcase
View a list of past events here.
Are you a Wesleyan alumnus/a who would like to get more involved with the Patricelli Center for Social Entrepreneurship? Complete this questionnaire.
Are you a student with an idea for an event? Contact the PCSE.