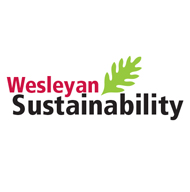 Suggested Personal Sustainability Actions
Energy
Don't use a space heater.
Don't open windows or doors (exterior or vestibule) when heat or air conditioning is on. Close storm windows in winter.
Use cold water for laundry, and dry clothes on a line or drying rack.
If able, take the stairs instead of the elevator.
Turn off unneeded and unused lights, appliances, and computers.
Set sleep or hibernate modes on all computers to power down after 15-30 minutes.
Use natural light, and choose desk lighting instead of overhead lighting when needed.
Use CFLs (Compact Fluorescent Light bulbs) or LEDs for personal lighting.  Recycle through Bill Nelligan at Physical Plant.
Use power strips for all electronics that use "vampire energy" (computers, printers, water coolers, coffee pots, TVs, etc.).
Eliminate individual mini-fridges and printers.  Share with your office or a friend.
If you have a dishwasher, fill it completely before running and let dishes air-dry.
Transportation
Carpool with coworkers or friends.  Try out the campus Rideboard.
Use public transportation (including The Ride) whenever possible.
Walk or bike, especially on campus and when going downtown.
Never travel via airplane for trips under 350 miles.
Use videoconferencing software instead of travel.
If you are in the market for a new vehicle, shop for a higher-mileage, hybrid, or electric model. Lighter, smaller cars are typically more fuel-efficient.
Reduce the number of car trips you take each week; for example, make good shopping lists to minimize trips to the grocery store.
Driving more slowly greatly increases your mileage.  As a rule of thumb, you can assume that each 5 mph you drive over 60 mph is like paying an additional $0.20 per gallon for gas.
Waste and Consumption
Join the Wesleyan Freecycle listserv to give and get personal and office items.
Seek items that are reused, reusable, or with recycled content.
Recycle all glass, metal, plastic, paper, and cardboard, and pay attention to recycling properly. If there is too much "contamination" in a load of recyclables, it will go into the trash instead of being recycled.
Compost food waste.
Recycle ink cartridges, electronics, CDs, batteries, and light bulbs.
Print only when necessary.  Double-side copies, reuse paper, and default to 0.5" margins to conserve paper.
Buy paper with at least 30% recycled content and/or FSC certification.
Share reusable office and kitchen supplies with coworkers, family, and friends.
Reuse packing materials or share via Freecycle.
Reuse bags, cups, and cutlery, and bring them with you.
Unsubscribe from junk mailing lists.
Use rechargeable batteries.
Buy in bulk.
Buy in-season, local, organic, and/or sustainably produced foods and drinks.
Water
Reduce water consumption by taking shorter showers (<5 minutes), turning off water while brushing teeth or washing dishes, and reducing irrigation use.
Don't buy bottled water.