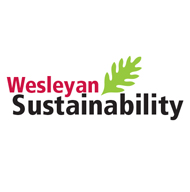 Sustainability Action Plan
In Fall 2013, Wesleyan began work on its first Sustainability Action Plan (SAP), which will expand on the existing Climate Action Plan (CAP) to include a greater focus on academics and social sustainability goals.  The SAP will include goals, objectives, and short-, mid-, and long-term strategies to move Wesleyan toward neutrality and create a more sustainable campus. One of the foci of the SAP is making the process as inclusive as possible, to get input from students, faculty, and staff and give the community ownership over this new plan.  To this end, The Sustainability Office and SAGES have organized multiple ways for the community to be involved.
Progress and Timeline
December 2013: The Sustainability Office and SAGES distributed an all-campus survey to gather input on perceptions of campus sustainability efforts and on the proposed outline for the new Sustainability Action Plan.
February 2014: The Sustainability Office and SAGES held a February 21 workshop to brainstorm ideas for the SAP.  Over 50 students, faculty, staff, and administrators met to brainstorm goals and strategies in 13 topic areas.
March 2014: SAGES held a meeting to plan next steps for the SAP, including the proposed structure and forming working groups.  
March-May 2014: The 12 working groups (buildings and grounds have combined for planning purposes) developed goals, objectives, and strategies in their respective sections. 
September 2014: The Sustainability Office is collaborating with each working group to refine ideas and build a cohesive plan.
October 2014: First drafts from each working group are due.
Spring 2015: Sustainability Action Plan target completion date
| | | |
| --- | --- | --- |
| Working Groups/SAGES Subcommittees | Focus | Group Leader |
| Buildings and Grounds | Improving sustainability of new and existing buildings, as well as grounds | Roseann Sillasen |
| Dining and Food | Increasing sustainable food and beverage purchases, reducing waste, and using sustainable products | Michelle Myers-Brown |
| Diversity, Equity, Inclusion, and Affordability | Increasing diversity, inclusion, and equity on campus and making Wesleyan education affordable | Renee Johnson-Thornton |
| Education and Research | Integrating sustainability into curriculum and research | |
| Energy | Conserving energy, improving efficiency, and increasing the use of renewable energy | Peter Staye |
| Engagement (Campus and Community) | Expanding and improving extra-curricular sustainability learning experiences and giving back to the community | Erinn Roos-Brown |
| Health and Well-Being | Improving the health and well-being of the Wesleyan community | Pat Melley |
| Planning | Institutionalizing campus sustainability policies and practices | Jen Kleindienst |
| Purchasing | Increasing sustainable purchases and companies that support sustainability | Olga Bookas |
| Transportation | Decreasing single-person vehicle travel, increasing the use of alternative transportation, and decreasing air travel | Bill Nelligan |
| Waste | Increasing waste reduction, reuse, and recycling | Jeff Sweet |
| Water | Reducing campus water usage | Sherri Condon |
If you are interested in being a part of the SAP process, please contact Jen Kleindienst or the appropriate group leader above.