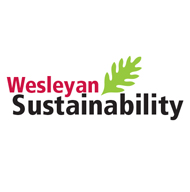 Do It in the Dark
Do It in the Dark (DIITD) is an energy competition run by the Sustainability Interns.  Each semester, one woodframe and one program house that has used the least energy will win a great prize!  Starting in 2013, in partnership with Wes to Wes, all residential energy savings go directly to financial aid. 
Check out the DIITD music video, created by Zach Valenti '12 and starring Wesleyan students.  There's a link at the end to an informational video that explains the DIITD contest and its connection to Wes to Wes.  Enjoy!
Frequently Asked Questions
How do I enter?
If you live in a woodframe or program house, you are automatically part of DIITD.  Reduce your energy use, and you could win!
What are the prizes?
For Program Houses: We have $75 that we want to spend making your house a better place! Tired of your old toaster burning one side of the bread and ignoring the other? Want to get a nice dinner for your house? We've got you covered for anything from party speakers to a ficus plant for that corner that needs sprucing up. 
For Woodframes: Need a house-dinner for some bonding time? Want to do some yoga but want money for toilet paper as well? We've got you covered! The woodframe winner of Do It In The Dark this semester will get a $150 gift card to spend around scenic Middletown.
How do you decide who wins?
Each house's energy use is compared to that of past residents, normalized for weather.  One program house and one woodframe will win each semester.
What's the best way to reduce my energy use?
Heating is by far the biggest energy user in the winter, so keep it turned down.  There are a lot of other ways to reduce your energy use, which you can read on the DIITD blog. 
If you have questions that aren't answered here, contact the Sustainability Interns.