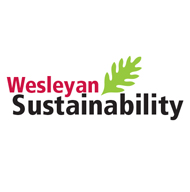 Do It in the Dark
Do It in the Dark (DIITD) is acampus-wide energy competition run by the Sustainability Interns.  Starting in 2013, in partnership with Wes to Wes, all residential energy savings have gone directly to the financial aid raise the cap fund. 
Check out the DIITD video, created by Zach Valenti '12 and starring Wesleyan students.  There's a link at the end to an informational video that explains the DIITD contest and its connection to Wes to Wes.  Enjoy!
Frequently Asked Questions
How do I enter?
All on-campus undergrad residents can take part in DIITD. All you have to do is download the Joulebug app on your phone, find your residence, and start recording energy savings!  Reduce your energy use, and you could win!
What are the prizes?
There are two groupings this year for DIITD.
Dorms by hall, HiRises by floor, LoRises by building, and Program Houses will be competing against each other for most energy saved.
Woodframe houses and apartments
Every two weeks a new challenge will be announced, and for each challenge prizes will be awarded to the top energy saver of each group. 
How do you decide who wins?
Throughout the competition, we will be using the Joulebug application and actual energy data to track energy saved and award prizes. The first two prizes will be based on JouleBug data only, and the final prize will go to the winner in each group that saved the most energy overall compared to past residents and adjusted for weather.
What's the best way to reduce my energy use?
Heating is by far the biggest energy user in the winter, so keep it turned down.  There are a lot of other ways to reduce your energy use, which you can read on the DIITD blog. 
If you have questions that aren't answered here, contact the Sustainability Interns.