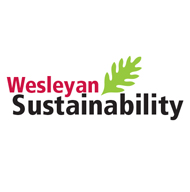 Energy Projects
Emissions generated as a result of energy consumption (including both electricity and heating/cooling) represent the majority of Wesleyan's greenhouse gas emissions. To neutralize these emissions, we are working to:
Reduce energy use as much as possible through conservation and efficiency, and individual behavior changes.
Generate our own energy from renewable energy sources.
Promote behavior change through programs like Eco Facilitators, Do It in the Dark, and Wes to Wes.
Contact Information
Peter Staye, Utilities Manager and SAGES Energy Subcommittee Chair
(860) 685-3773