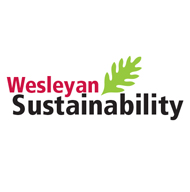 SAGES Energy Subcommittee
The SAGES Energy Subcommittee, chaired by Associate Director of Utilities Management Peter Staye (pstaye@wesleyan.edu), is tasked with decreasing--and eventually eliminating--Wesleyan's greenhouse gas emissions associated with energy consumption.
Subcommittee Members
Peter Staye
, Director of Utilities Management 
(chair)

Brian Stewart
, Associate Professor of Physics
Dana Royer,
Assistant Professor of Earth & Environmental Sciences

Hichem Hadjeres '15
Shawn Hill
, Desktop Support Specialist/Science and Math, ITS
* Interested in being on the Energy Subcommittee? Contact
Peter Staye
.