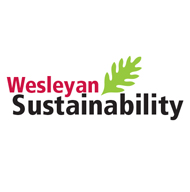 How can I reduce my energy use?
Keep your heat turned down in winter (68°F or below).
If you use air conditioning, turn it up higher (75°F or above).
Close windows when air conditioning or heat is on.
Repair heating/cooling/electrical/plumbing problems (or place a work order on campus).
Turn off lights when you don't need them or when you leave a room.
Turn off electronic equipment when not in use.  Most electronics continue to draw power even when not on, so plug them into a power strip and it off when not in use.
Take shorter and fewer showers.
Don't let water run while washing dishes and brushing teeth.
Wash full loads of clothing/dishes in cold water (Bright Colors).