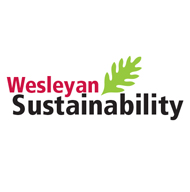 Procurement Initiatives
We've Done It
 
Initiatives
1
Switched to using 30% recycled copy paper in nearly all campus departments.  Nearly one-third of paper purchases are 100% recycled.  
2
Reduced the number of days WB Mason makes office supply deliveries from 5 to 2 days per week.
3
Offer sustainable and recycled content alternatives for most types of office supplies through WB Mason's "Swap and Save" program.  The SAGES Purchasing subcommittee and Sustainability Office continually work with WB Mason to offer sustainable products to offices and reduce shipping packaging.
4
Over 30 campus offices use PROSHRED to shred sensitive documents.  Through this partnership, Wesleyan saved 466 trees from destruction in 2013.  Learn more about PROSHRED pricing for your department.
5
Held several successful "Go Green" vendor shows in February 2007, 2008, 2011, 2013, and 2014.  These shows spread awareness of Wesleyan's focus on purchasing sustainably to employees and vendors.
6
Replaced bottled water coolers with water filtration systems in all but two campus offices.
7

Wesleyan has pledged to purchase only EPEAT Gold standard computers and monitors.  EPEAT® (Electronic Products Environmental Assessment Tool) is the definitive global rating system for sustainable electronics. The EPEAT system combines strict, comprehensive criteria for design, production, energy use, and recycling with ongoing independent verification of manufacturer claims. EPEAT was developed through a stakeholder consensus process and is managed by the non-profit Green Electronics Council.

8

The Cardinal Tech Store has taken great strides to sell sustainable products.  They sell reusable bottles and mugs, CFL and LED light bulbs, 100% recycled paper, and 35% post-consumer recycled content notebooks.  The store is discussing a charge for plastic bags and currently provides bags only to customers who specifically request them. 

9

Wesleyan strives to purchase recycled or recycled content material for office renovations, seeking office furniture and cubicle components that meet these standards:

Steel has a 25% recycled material content

Hardboard has a 90% recycled material content

Fiberglass has a 20% recycled material content

Corrugated packaging has a 74% recycled material content

Aluminum is 100% recycled content

Plastics have a 21% recycled material content

100% of the fabric is from recycled materials

10

Wesleyan's Procurement Policy includes a section on buying locally-produced goods and services to reduce emissions associated with transport.

11

Wesleyan's contract with Sun Services specifies that Sun Services shall not use any petroleum-based cleaners, polishes, and dressings or cleaning materials that leave an oily residue.  The contract also specifies that Sun Services should only use products that are Green Seal certified unless an alternate product has been approved.  Sun Services uses products manufactured by Diversey, which are all Green Seal Certified and may also carry EcoLogo or GREENGUARD certifications.  In FY 2014, 78% of cleaning product purchases were for Green Seal and/or EcoLogo certified products.
We're Working On It
 

I

nitiatives
1
The Purchasing subcommittee is rewriting Wesleyan's purchasing policy to include environmental considerations.
2
Wesleyan is pushing vendors to reduce the packaging on orders of office supplies.  In Summer 2013, the Purchasing Office piloted a program with WB Mason to use reusable cartons for delivery.  While WB Mason does not plan to make this a permanent program, the Purchasing Office is currently investigating the feasibility of expansion.  In the meantime, Wesleyan is pressuring WB Mason to reduce packaging on office supply shipments.
3
Require departments to use re-manufactured toners when available.
4
The College of the Environment has funded a student researcher for Summer 2015 to conduct life cycle analyses on disposable cups to determine the most sustainable disposable kitchenware.  
Send suggestions for sustainable purchasing initiatives to Olga Bookas.