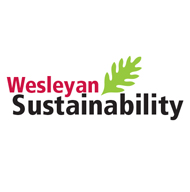 SAGES Procurement Subcommittee
The SAGES Procurement Subcommittee is tasked with making sure that all of Wesleyan's purchases (including those made outside of the central purchasing office) are as sustainable as possible. This includes, but is not limited to, buying Energy Star-rated products, purchasing items with recycled content, fixing and reusing old items before buying new ones, and purchasing products that can be recycled or will create a minimal amount of waste.
Subcommittee Members
Olga Bookas, Purchasing Manager (chair)
Roslyn Carrier-Brault, Administrative Assistant, Chemistry
Katherine Darr '17
Anita Deeg-Carlin, Administrative Assistant, Physics
Rachel Earnhardt '17
Donna Moore, Administrative Assistant, ITS
Cathy Race, Administrative Assistant, Psychology
Liz Tinker, Administrative Assistant, English
Mark Almeida, Ricoh USA
Julie Bunce, W.B. Mason
If you are i
nterested in being on the Procurement Subcommittee, contact
Olga Bookas
.