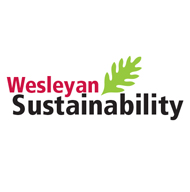 FAQ
Is the recycling in my building actually being picked up and recycled or is it going to the trash? 
Unless the bin is overly contaminated with trash (especially food), it is being recycled.  Make sure to empty liquids from drink bottles first. If you have noticed custodians putting recyclables in the trash, please contact recycling@wesleyan.edu.  
Do on-campus woodframe and rental properties have the same recycling system that the rest of the University uses?   
All of the same things are recyclable, but in woodframes and rental properties, you have to separate paper from glass/metal/plastic.  Detailed information on acceptable materials are available here. 
My bin has not been emptied for a while. How do I request a pickup? 
Call 685-3400.
How do I get a bin for my residence hall room, office, department office, or event?
Email recycling@wesleyan.edu. Please note, each individual will not necessarily receive their own container, Wesleyan is encouraging the use of  "shared" or  "common" containers in many areas.
What do I do if my shared recycling station is missing a poster or stickers?
Email the Sustainability Interns at wesustainability@gmail.com.