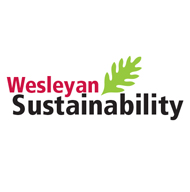 FAQ
Is the recycling in my department or academic building actually being picked up and recycled? Or is it going to the trash? 
Yes! It is being recycled, unless the bin is contaminated with food and trash. However, if you have questions or concerns feel free to contact recycling@wesleyan.edu.  
Is the recycling in Residence Halls being picked up automatically?
Yes! It is the responsibility of the Custodians to remove recycling materials from the hallways and trash rooms and place them in the appropriate outdoor container.
Do on-campus wood-frame and rental properties have the same recycling system that the rest of the University uses?   
All houses, on-campus and rental, are serviced by the City of Middletown, which has a different system than Wesleyan. Detailed information on acceptable materials and pick-up schedules are available in this web site under the houses sub-category of the "where" section.
My bin has not been emptied for a while. How do I request a pickup? 
Call 685-3400.
How do I get a bin for my residence hall room, office, department office, or event?
Call the Wesleyan recycling coordinator at 685-2771 or recycling@wesleyan.edu. Please note, each individual will not necessarily receive their own container, Wesleyan is encouraging the use of  "shared" or  "common" containers in many areas.