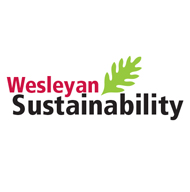 Freecycle Listserv
Wesleyan Freecycle is a listserv open to the Wesleyan campus community, and folks can exchange work-related items (excess office supplies, furniture, etc.) or personal items (clothing, electronics, children's things, etc.) The only requirement is that everything has to be free.
To sign up, send an email to: lyris@lyris.wesleyan.edu with a blank subject and one line in the body: join freecycle , and send. Lyris will reply back with a confirmation email link you will need to click on to confirm your membership. You will then be able to send to freecycle@lyris.wesleyan.edu and will receive all messages sent to that list.
Please use the message headers below, followed by a brief description (Ex: WANTED: Table Fan, North College). Put the details in the message you send.
OFFER: item (LOCATION)
TAKEN: item
WANTED: item (LOCATION)
RECEIVED: item
PROMISED: item