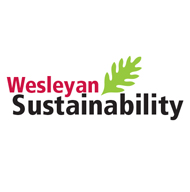 SAGES Recycling and Waste Subcommittee
The SAGES Recycling and Waste Subcommittee, chaired by Director of Environmental Services Bill Nelligan, is tasked with minimizing Wesleyan's waste output, a goal that includes the improvement of recycling and composting on campus, as well as waste reduction initiatives.
Subcommittee Members
William S. Nelligan, Director of Environmental Services (chair)
Ari Lewenstein, '16
Dave Hall, Grounds & Events Manager
Deb Holman, Facilities Manager
DeNeile Cooper, '15
Jeff Sweet, Facilities Manager
Isabel Stern, '14
Mario Velasquez, Facilities Manager
Maureen Isleib, Associate Director of Residential Life
Michael Strumpf, Bon Appetit Resident District Manager
Rebecca Sokol, '15
Zach Burns, '14
Zack Kaufman, '16
* Interested in being on the Recycling and Waste Subcommittee? Contact Bill Nelligan.