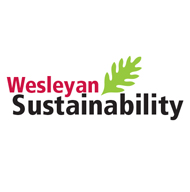 Reduce and Reuse
Preserving resources and reducing our harmful impact on the environment takes more than recycling. According to the EPA, Americans produce an average of 4.5 lbs of trash per day. Through reducing what you buy and reusing again and again, you can do your part to conserve resources.
How can I reduce the amount of waste I produce?
Sign up to stop receiving the yellow pages.
Avoid items with excess packaging.
Buy in bulk.
Buy items made from recycled and recyclable materials.
Bring your own shopping bags whenever you shop (not just the grocery store).
Use rechargeable batteries (and recycle them properly at end-of-life).
Avoid disposable items, like paper cups, plastic cutlery, and straws.
Use refillable containers, including a reusable water bottle, coffee mug, and Tupperware.
Take only as much food as you will eat.
Use posters sparingly; do not place on sidewalks, trees, or buildings.
Use double-sided copying and printing whenever feasible.
How can I promote reuse?
Reuse jars, bottles, and other containers when possible.
Buy second-hand items.  You can find lots of great things by going to thrift stores, garage sales, and looking on Craigslist, Freecycle, and the Wesleyan Freecycle listserv.
Donate clothing, housewares, books, toys, and furniture to charities or friends.
Donate magazines to hospitals and clinics.
Use your waste paper to make scratch pads.
Refurbish/repair usable items rather than buying new.
Use reusable cutlery, plates, cups, and bowls in your office, dorm, or house.
Read the Department for Energy and Environmental Protection (DEEP) Management Guide for Not-So-Common Household Items for more ideas on how to reduce waste.