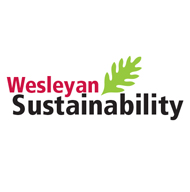 Waste Not Spring Collection
Waste Not is an annual tag sale held move-in weekend that is run by Sustainability Interns and student volunteers.  In May, Sustainability Interns place donation bins in centralized locations for you to get rid of your reusable stuff.  Everything collected at the end of the spring semester is either donated or sold to students to help you to have an awesome space!  It is run and maintained entirely through the commitment of the Wesleyan community, and truly exemplifies the incredible power in reusing.  For information about the fall sale, click here.
Donation Locations
Collection stations are located around campus on move-out days. See the campus map and the list of donation locations below. Please check the Google Doc to find which station you have been assigned to and check where that station is located on campus. Dumpsters and Goodwill bins, as well as Waste Not Volunteers, will be present at these locations. Place unwanted small items in the Goodwill bins and larger items next to the bins to be collected by Waste Not volunteers.


Open on Saturday, 5/16 (all residents move out)
Station 1: the circle behind Hewitt 8 & 9
Station 2: in front of Nics 5 & 5.5, next to the Nics lounge
Station 3: the driveway between Bennet and Fauver
Station 4: the Clark driveway
Station 6: behind 44 Brainerd
Station 8: Butt C on Lawn side
Station 9: Butt A in parking lot
Station 10: Butt B on Huber
Station 11: Low Rise parking lot
Station 12: between Low and High Rise
Station 13: Hamlin St. parking lot (brick building)
Station 14: between 65 and 73 Pearl
Station 15: parking lot next to 230 Washington
Open on Monday, 5/25 (seniors and other approved students move out)
Station 3: the driveway between Bennet and Fauver
Station 5: by the garage in the Fountain/Pine backyard
Station 6: by the garage behind 44 Brainerd 
Station 7: the lot behind 48 Home Ave.
Station 14: between 65 and 73 Pearl
Station 15: parking lot next to 230 Washington
You can donate:
Clothing, shoes, and hangers
Bedding (sheets, towels, pillowcases, egg crates)
Furniture (couches, loveseats, futons, dressers, desks, chairs, bookshelves)
Refrigerators
Microwaves
Lamps (desk and table)
Electronics (TVs, speakers, printers, computers, phones, etc.)
Appliances (coffee pots, fans, electric kettles, etc.)

Bathroom items (shower caddies) 
Kitchen items (dishes, cutlery, pots and pans, baking sheets, cups and mugs, water bottles)
 Alarm clocks
Books (including textbooks and course packs)
School supplies (notebooks, binders, pens, rulers, art supplies, paper) 
Decorations (mirrors, rugs, posters, wall hangings, knick knacks)
Food
Cleaning supplies (laundry detergent, Swiffers, brooms, vacuums, etc.)
From 2009-2014, Waste Not has raised $13,000 for local charities and environmentally-based projects, as well as funding for Wesleyan sustainability programming.  In 2012, donations supported City Harvest and Macdonough Family Resource Center.  In Spring 2013, Wesleyan partnered with Easter Seals Goodwill Industries of North Haven, CT to coordinate Waste Not collection and donate as much as possible to the community.