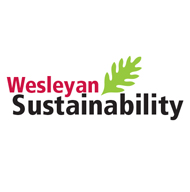 What We Recycle
Wesleyan has single-stream recycling!
Single‐stream recycling means that all paper, glass, metal, and plastic recyclables go into a single recycling bin and are sorted at the recycling facility. Single-stream recycling is much easier for you, but can increase contamination from dirty and liquid-filled items. If a recycling bin is too contaminated, it can make the entire bin unusable for recycling. Therefore, it is very important to empty and rinse and empty all food containers and dirty items before recycling them. The recycling sorting machines will not recycle any container that is full of liquid.
Download a campus recycling handout, or woodframe recycling handout for detailed information on what we recycle at Wesleyan. 
For information on other recyclable items (ink cartridges, bubble wrap, etc.), visit our Where We Recycle page.
SINGLE STREAM RECYCLING (Paper, Glass, Metal, & Plastic)


YES

These items all go into the single-stream bin


NO

These items should be recycled elsewhere, reused, or trashed


Paper

White/colored paper
Copy paper ream wrap
Envelopes
Manila folders
Carbonless office forms
Post-It notes
Newspaper
Magazines
Hardback/paperback books (remove hardback covers)
Junk mail
Cereal boxes (remove plastic liner)
Pizza boxes (rip in half, greasy half is trash)
Corrugated and non-corrugated cardboard

Plastic

Plastic #1 - 7 (drink bottles, yogurt cups, shampoo bottles, and peanut butter jars); check the bottom of most plastic containers for these symbols:
Block styrofoam
laundry baskets, milk crates, and large plastic bins

Glass

Metal

Drink and food cans
Aluminum food containers (clean)
Aluminum foil (clean)
K-Cup foil lids (detach from plastic)

Other

Greenware and other "compostable" plastic cups and lids (Pi cold cups are Greenware)
Paper cups
Plastic bags
Dirty or food contaminated items (including greasy pizza boxes)
Styrofoam containers
Plastic cutlery
Bubble wrap and packing peanuts (see "other" section)
Plastic wrap
K-Cup coffee pods
Plastic/Tyvek envelopes
Fed Ex/UPS-type envelopes
Carbon paper
Paper towels/tissues
Paper with crayon/poster paint
Glossy paper
Pyrex
Photos
Light bulbs
String lights, CDs, DVDs, floppy disks, aerosol cans (recyclable in Exley lobby)

WHERE: Mixed (single-stream) recycling bins are available in all campus buildings.
OTHER
YES
Aerosol cans (paint only; others are trash)
Batteries (lead acid, NiCad, Li Ion, NiMh, Li)
Bubble wrap and packing peanuts
Cell phones
Computers and electronics
Fluorescent bulbs
Holiday string lights
Motor oil
Inkjet and toner cartridges
Scrap metal
Shoes (wearable)
String lights 
Styrofoam (block)
Textiles (clean linens, towels, clothing)
WHERE: Multiple collection locations: see Where We Recycle.