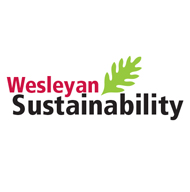 SAGES Subcommitees
The SAGES Subcommittees accomplish much of the nuts-and-bolts sustainability work on campus.  If you are interested in getting involved, please contact the committee chairs below. 
New members are always welcome!
Energy

Chair: Vacant
Focus: Energy conservation and efficiency, exploring renewable energy
Website

Recycling and Waste

Chair: Jeff Sweet
Focus: Waste reduction, recycling, composting
Website

Transportation

Chair: Bill Nelligan
Focus: Increasing carpooling and mass transit, alternative fuel vehicle purchases, reducing air travel
Website

Green Building

Chair: Roseann Sillasen
Focus: Sustainable building construction and renovation, sustainable landscaping practices
Website

Procurement

Chair: Olga Bookas
Focus: Developing sustainable purchasing practices, packaging waste reduction
Website

Academics

Chair: Vacant, contact Jen Kleindienst if interested
Focus: Integrating sustainability into Wesleyan's curriculum
Website coming soon!