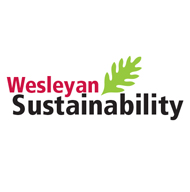 SAGES Subcommitees
The SAGES Subcommittees accomplish much of the nuts-and-bolts sustainability work on campus.  If you are interested in getting involved, please contact the committee chairs below. 
New members are always welcome!
Energy

Chair: Peter Staye
Focus: Energy conservation and efficiency, exploring renewable energy
Current membership: 1 faculty, 2 staff
Meetings: TBD
Website

Recycling and Waste

Chair: Bill Nelligan
Focus: Waste reduction, recycling, composting
Current membership: 7 staff, 4 students
Meetings: TBD
Website

Transportation

Chair: Vacant, email Bill Nelligan if interested
Focus: Increasing carpooling and mass transit, alternative fuel vehicle purchases, reducing air travel
Current membership: 7 staff, 4 students
Meetings: TBD
Website

Green Building

Chair: Roseann Sillasen
Focus: Sustainable building construction and renovation, sustainable landscaping practices
Current membership: 9 staff, 1 student
Meetings: Tuesdays once per month, 2:30-3:30 PM
Website

Procurement

Chair: Olga Bookas
Focus: Developing sustainable purchasing practices, packaging waste reduction
Current membership: 2 staff, 2 vendors
Meetings: Third Tuesday of each month, 1-2 PM
Website

Academics

Chair: Krishna Winston
Focus: Integrating sustainability into Wesleyan's curriculum more effectively
Current membership: 1 faculty
Meetings: TBD
Website coming soon!