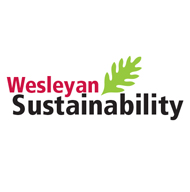 Eco Facilitators Program
The Wesleyan Sustainability Office is now hiring freshmen and sophomores to serve as Eco Facilitators for the 2016-2017 school year! There will be an information session on Monday, November 30th from 12:15-1pm in Usdan 108.
Applications are due by 11:59 PM on Saturday, December 5th.
The Eco Facilitators (EF) Program is a program through the Wesleyan Sustainability Office. Eco Facilitators are peer-to-peer sustainability educators who work with first and second-year students to promote environmentally responsible living habits within the context of global climate change and social inequality.
Working as an Eco Facilitator is a great opportunity to gain leadership skills, help build a sustainable campus culture, and increase accessibility to sustainable lifestyles. Each EF participates in a spring student forum and works in the dorms throughout the following full academic year. The spring student forum, Sustainable Behavior Change (ENVS 419), focuses on behavior change techniques and strategies, and how to implement effective dorm-based projects.  EFs will learn about campus sustainability practices and resources, community-based social marketing, effective communication, and environmental psychology. In the following academic year, EFs continue their education and outreach implementing behavior change-focused sustainability projects that encourage behavioral shifts amongst the student body.  
For more information, please see our information sheet, and feel free to email ecofacilitators@wesleyan.edu with any questions.
Eco Facilitators 2015-16
200 Church: Sara Wallace-Lee '18 and Derrick Holman '16
Bennet: Sara Bennett '18, Andy Hirsh '18, and Irvine Peck's-Agaya '18
Butterfield A: Kelvin Cuesta '18 and Sage Loomis '18
Butterfield C: Emily Murphy '18 and Chidubem Okechi '18
Clark: Paula Tartell '18 and Ann-Dorie Webley '18
Nicholson: Laura Bither '18 and Olivia Won '18
West College: Sarah Dobrow '18 and Juliet Gelfman-Randazzo '18
Eco Facilitators 2014-15
200 Church: Rachel Sobelsohn '17 and Tavo True-Alcala '15
Butterfield A: Mira Klein '17, Ruby Lang '17, and Matt Pelton '17
Butterfield C: Cassia Patel '17 and Lucy Salwen '17
Clark: Jenna Shapiro '17
West College: Becca McCord '17 and Sasha Stahl '17