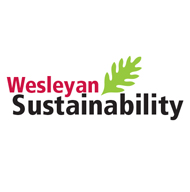 Transportation
To reduce transportation-generated carbon emissions and other pollutants, Wesleyan is developing strategies to travel more sustainably.
Wesleyan's fleet now has 12 electric vehicles and many fuel-efficient vehicles.  When buying new vehicles, Wesleyan prioritizes those that are electric or hybrid electric.
In Fall 2013, Wesleyan began a partnership with CT Rides, a CT DOT program that coordinates ride matching and offers rewards to students and employees who travel sustainably.
If you're looking for an alternative, there are lots of transportation options, whether you're looking to carpool, borrow a bike, use a Zipcar, hitch a ride via Wheeli, or take public transportation. 
Contact Information
Bill Nelligan, SAGES Transportation Subcommittee Chair
(860) 685-2771