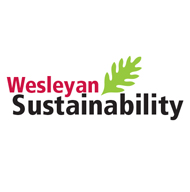 SAGES Transportation Subcommittee
The SAGES Transportation Subcommittee is tasked with decreasing Wesleyan's greenhouse gas emissions associated with transportation through alternative-fuel vehicle purchases, promoting carpooling and mass transit, and encouraging alternatives to air travel.
Subcommittee Members
Bill Nelligan, Director of Environmental Services (Chair)
Chris Lanser, Associate Dean of Admissions
Erik Islo '15
Linda Hurteau, Library Assistant
Olga Bookas, Purchasing Manager
Pat Melley, Director of Human Resources
Shawn Hill, Desktop Support Specialist/Science and Math, ITS
Sherri Condon, Accounting Specialist

Interested in being on the Transportation Subcommittee? Contact Bill Nelligan.