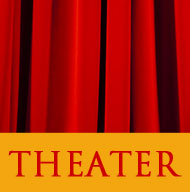 Prospective Students
Welcome to the Wesleyan University Theater Department!!
Admission to Wesleyan is based on academic standing.  There are no auditions for acceptance to the school or the major.
For additional information, contact the Admissions Office at (860) 685-3000 or visit the Office of Admissions.
Feel free to browse the rest of the site to learn more about the Theater Department here at Wesleyan.  If you have any questions about the Theater Department that have not been answered after reviewing the site, please call the Theater Department at (860) 685-2961 or contact Dawn Alger, our Administrative Assistant at dalger@wesleyan.edu.