OUR STAFF, MENTORS AND TUTORS
Sean McCann
Director of Academic Writing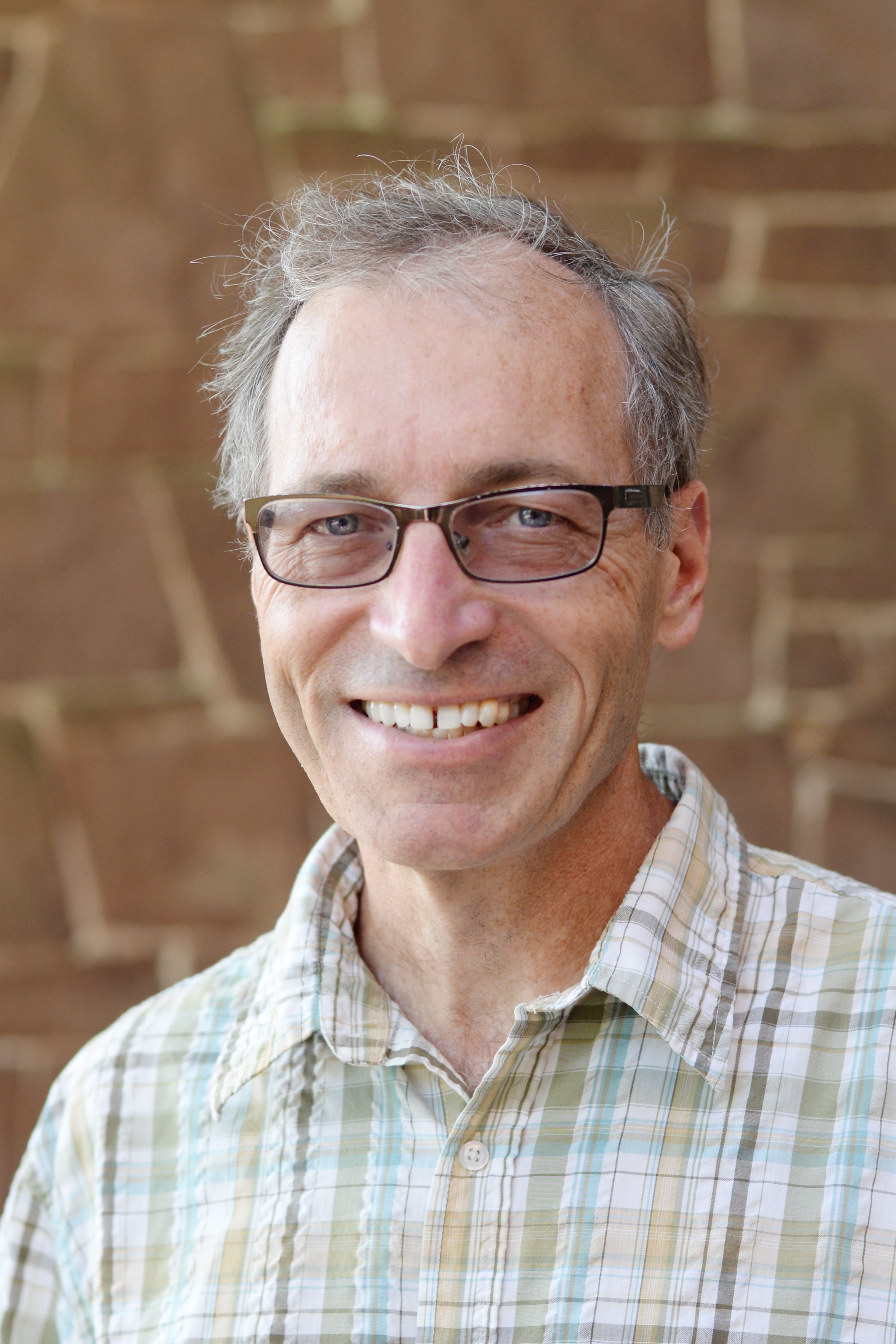 Meg Furniss Weisberg
Interim Assistant 
Director of Academic Writing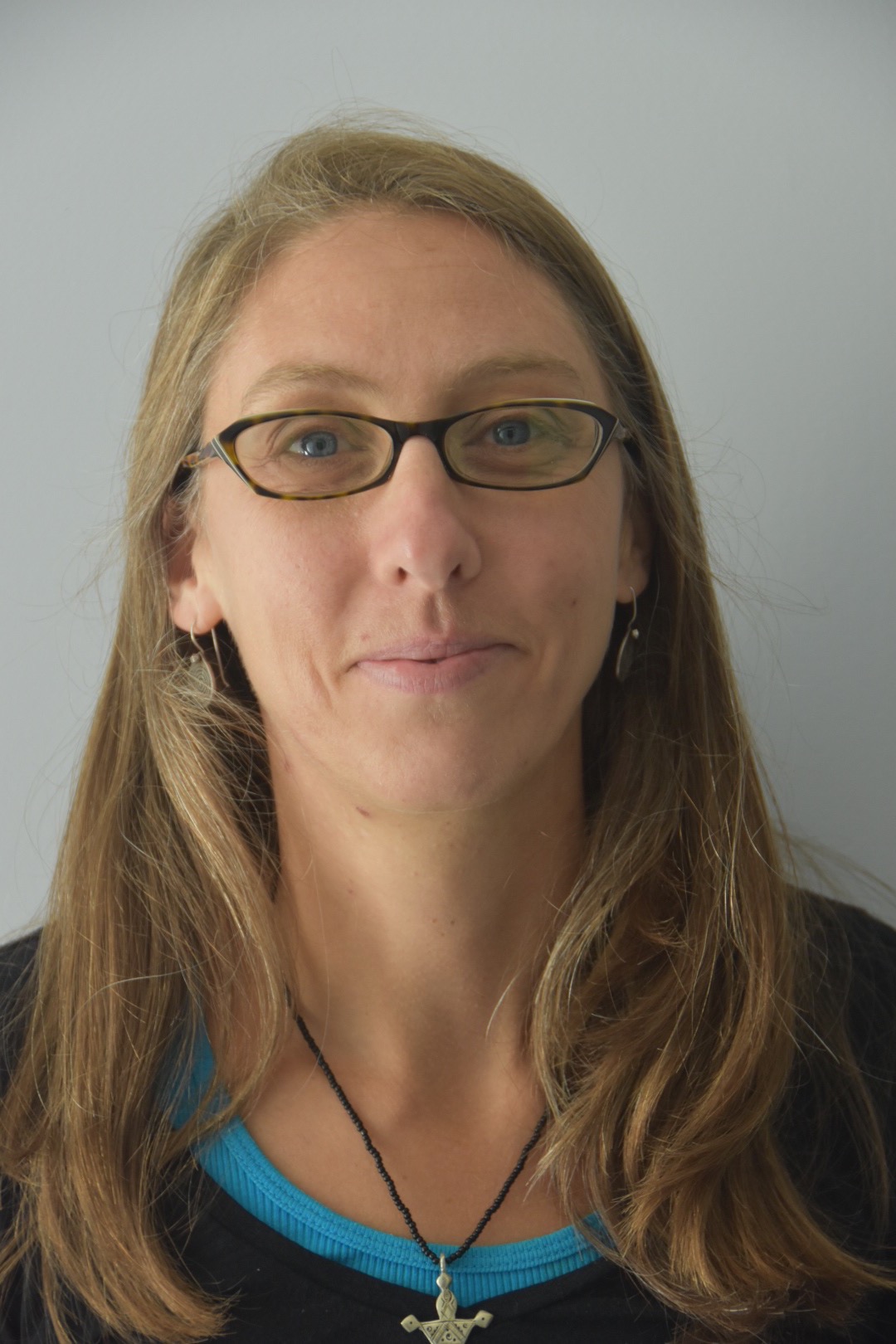 Emery Frick
Ford Writing Fellow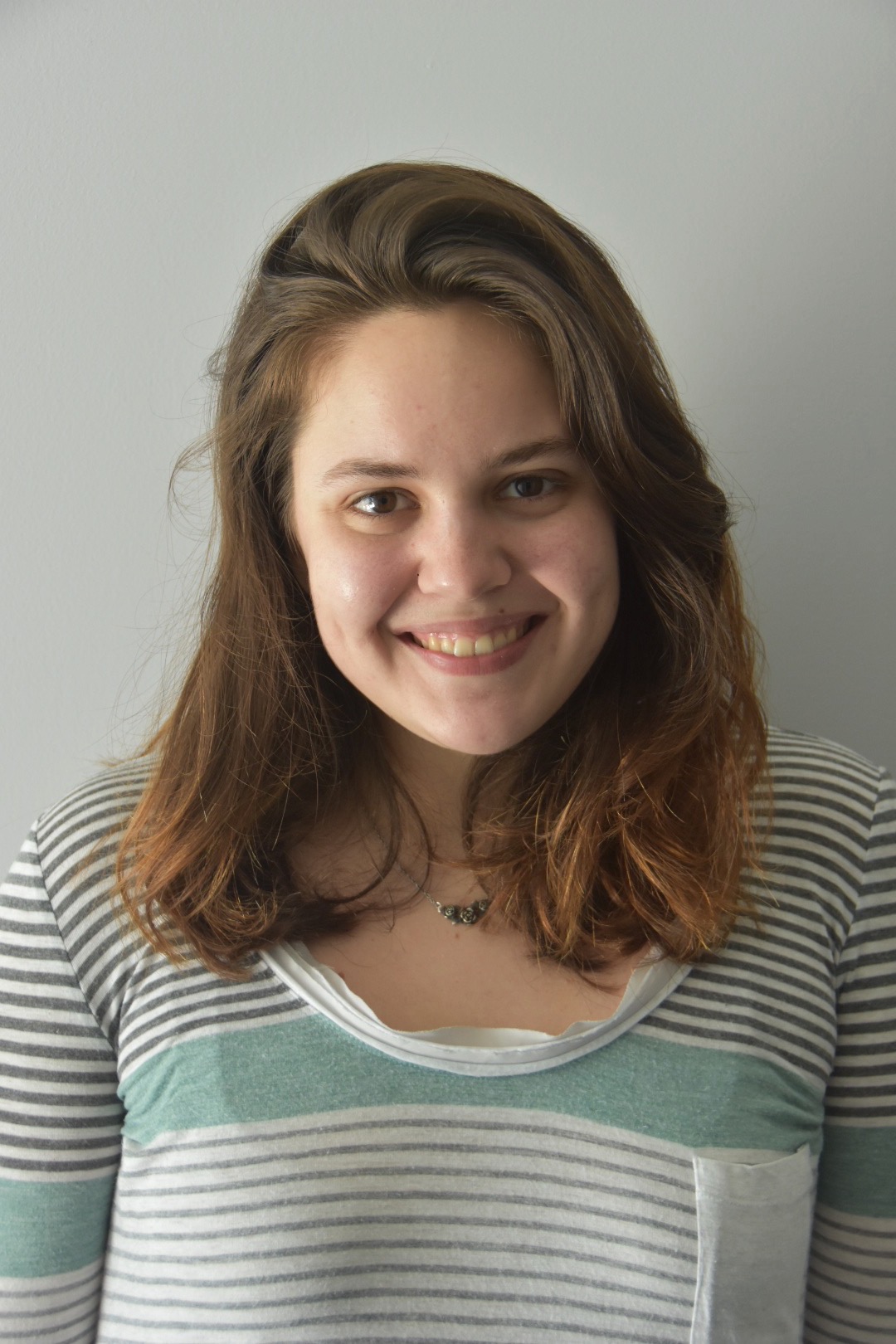 Chiara Bercu

I'm a junior Sociology
major with the Writing
and Social, Cultural,
Critical Theory certificates.
I'm pretty good with
Spanish, but I might be a
little bit rusty. In general
I'm a big fan of Sampa
the Great, caffeine, and
getting it done early.

Laura Bither

I'm a senior Biology and
Environmental Studies
double major with a
minor in African Studies.
I am comfortable advising
writing in English and,
although I am a bilingual
French speaker, I can't
(yet!) edit academic
papers in that language.
My one piece of writing
advice is to give yourself
time to fully develop your
ideas before you start the
paper (starting the night
before doesn't work out
well for me even though I'm
great at procrastinating).

Haley Brumberger

I am an intended
English major, but
am exploring the 
possibility of double
majoring with Earth
and Environmental
Science. Outside of the
classroom (or studio!)  
I am an Academic Peer
Advisor, a member of 
Club Equestrian Team,
Ski and Snowboard team,
and a captain of the Club
Ice Hockey team. My biggest
advice about writing is to
be direct and avoid using
qualifying and justifying 
language! Be confident!

David Caruso

I'm a senior Theater 
and English double 
major from Minneapolis. 
I'm working on a 
playwriting thesis, although 
I am a theory and literary 
forms concentration within 
English. Although I'm an 
English major, I've written 
papers for biology, 
astronomy, psychology and 
anthropology classes, so 
hopefully I can be helpful 
in all of those subjects, too! 
I'm a member of Gag Reflex, 
Wesleyan's oldest improv 
group. I'm a taurus. Always 
read your work aloud 
before you submit it. 

Liz Cettina

I am a senior English
major writing a thesis
on two awesome
contemporary poets
and publishers,
Rosmarie and Keith
Waldrop. My number
one bit of writing
advice is to give
yourself time to
rewrite. I almost always
open a new document
after writing a paper
and restart it from scratch.

Talia Cohen

I'm a junior double majoring
in English and Music. Some
of my favorite books are 
Haroun and the Sea of
Stories, The Little Prince,
and The Elegance of the
Hedgehog, and I have
re-read the entire 
Harry Potter series at least
three times. Outside the
classroom, I lead tours of
campus, sing in the
Cardinal Sinners, and help
plan Shabbat programming
for the Wesleyan Jewish
Community. I'm also always
in the mood for Bananagrams.

Adam Cowie-Haskell

I am a senior Economics
major and am also
pursuing a Writing
Certificate.  Outside of
the classroom, I played
on the Men's soccer
team, and have tutored
in Economics both
individually and as a TA.
I am interested in public
policy, environmental
issues, and journalism.
My go-to publication is
The Economist.

Jamie Cureton

I am a senior Film major
and Community Advisor.
There's no right way to
approach writing, and
every academic or creative
piece is just one part of a
larger conversation. I
always try to remember
that when I sit down to write.

Elizabeth Eagles

I am a junior English and
HISP double major with a
concentration in American
Literature. I can tutor in
both English and Spanish,
though English is my
strong suit. In my free
time, I am part of a dance
group on campus and also
work in Middletown at a
children's museum.

Yael Fisher

I'm a senior College of 
Social Studies student 
completing the writing 
certificate. I am fluent 
in Hebrew and happy 
to work with Israeli ESL 
students or students 
taking Hebrew classes. 
You can usually find me 
at the big tables on the 
first floor of Olin, working 
on my thesis on Kibbutz 
privatization or reading 
New York Times recipes. 
My favorite writing 
professor once said that 
it's important to write your 
way into your material, even 
if none of that initial content 
makes it into the final draft. 
So now, when I'm struggling 
with kickstarting a writing 
project, I like to set a timer 
for half an hour and free write 
without the pressure of 
"writing a good essay."

Anna Fox

I'm a junior in the College 
of Social Studies and I'm
also pursuing the Middle
Eastern Studies certificate.
I'm happy to look at
academic writing in English
and Arabic. I'm a heritage
Hebrew speaker, but my
grammar is atrocious so
I can't yet be of help on
that front. I can usually
be found drinking absurd
amounts of seltzer in the
Olin stacks or playing the
banjo (poorly; not in
the stacks).

Emily Furnival

I am a senior COL major.
I can mostly only work
in English unfortunately,
but I used to know Italian
and I'm learning Spanish.
I can't write anything
without a detailed outline
(though I'm trying to write
my thesis without one!)
and my number one piece
of advice is to outline.
I also think you should
always try to explain your
essay to someone who
knows nothing about your
topic -- sometimes their
questions are the most helpful!

Juliet Gelfman-Randazzo

I am a Senior English and
Film double major,
concentrating in Creative
Writing.  I know a bit of
French and some very
basic Danish--enough to
talk about bread or my
name, but probably not
enough to help with an
essay! My biggest piece
of current writing advice
is: no matter how many
characters Twitter allows
you, if you can't say it
in 140, edit, cut, revise,
until you can.

Naomi Glasock

I am a sophomore
prospective English
and sociology double
major, and I also love
to take classes in the
music department.
To me, writing is an
awesome opportunity
to express your thoughts
and ideas and still have
the chance to revise and
clarify them before they
reach the world. Outside
of class, I love to sing
with my a cappella group
(the Mixolydians) and watch
"Grace and Frankie" on Netflix.

Zoey Gringlas

I am a Sophomore
English and Hispanic
Lit major,
concentrating in
creative writing.
I am comfortable
helping with works
in both English and
Spanish. One piece
of writing advice I've
found helpful is
never to be too
attached to what
you've written; don't
be afraid to edit,
scrap, rewrite! 

Mira Guth

I'm a senior SiSP major
and I'm also completing
Writing and Environmental
Studies Certificates.
I can only tutor in English,
but I do know a bit of French.
I think the hardest and
most important part of
writing is staying critical
of your work while
never doubting yourself!

Sophie Hayssen

I'm a junior English and
American Studies major.
In addition to my majors,
I'm comfortable working
in subjects like Film,
Religion, lower-level
Sociology, and
Government.
My strengths as a
tutor include outlining
and tightening language. 

Nell Highleyman

I am Junior English major
with a concentration in
Creative Writing. I speak
a small amount of French,
but am otherwise English
bound. I'm on the crew
team and love thinking
about writing. 

Tess Holland

I am a senior French studies
and art history double major,
pursuing the writing certificate.
I am a captain on the track
team and have participated
in several dance showcases
on campus including
Burlesque, Terp, and Winter
Dance. I'm from San
Francisco, where I spent
the summer working in a
gallery and museum,
pursuing my passions for
photography and art.
When I graduate, I hope
to start a career in interior
design, but for now I
enjoy decorating my senior
house on Knowles Ave. 

Carson Horky

I am a sophomore
prospective History
major. I love politics,
theater, and telling people
annoying historical
anecdotes that they
don't care about!
My favorite part of
the writing process is
editing—crossing things
out is the best
self-deprecating but
overall positive activity.
I am a true believer in
the "less is more"
philosophy of writing,
there's always room
to cut down.

Miranda Hoyt-Disick

I am an English and
film major, 2019. I
speak English and
read Latin. I have very
good essay writing
playlists that include
greatest hits for the
Pirates of the
Caribbean Sountrack. 

Gabriel Kachuk

I'm a senior in the
College of Letters.
I can work in French,
and I have some smatterings
of Hebrew and Latin as well.
I'm a flagrant 'overwriter',
so I make sure to leave a lot
of time for editing, condensing,
and refining when I'm
completing writing projects.

Mickey Kieu

I'm a junior oversubscribed
in the English department
and dance too much for
my own good. That also
means that I've written
papers, been disappointed,
been regretful, been happy,
been gleeful, and that I
both understand the
(sometimes incredible)
pain and find (and this
is the more important
part—I think) an incredible
sense of fulfilment in writing
both academic and creative
papers. (More so the latter,
but that stays between you
and me. Shh.) Anyway,
I'd die for any piece of writing
with a great voice (yay, Proust),
but one advice I always give
people is also that voices need
to be restrained and doled out
in good (appropriate) measure.
Oh, and I also speak Vietnamese
and Australian (I kid, but not really).

Charlotte Klein

I'm a junior English
major with a
concentration in
Theory and Forms.
I love creative nonfiction
writing and have
pursued this passion
through several intensive
writing courses at
Wesleyan. In addition to
my major, I'm comfortable
and excited to work in
subjects like Film, Sociology,
lower-level Psychology,
Art History, American Studies,
and COL. My strengths as a
tutor include working on
sentence clarity and grammar,
outlining, and editing a draft.
Come hang out with me.

Luke Lezhanskyy

I'm a sophomore majoring
in English, and I hail
rom the beautiful,
inimitable City of Angels!
Apart from writing and
reading, I enjoy walks
along the beach and
spending time with my
family. In tutoring, I
believe that "honesty
is the best policy". If
we can be forthright
with each other, we
can solve any problem
the academic world
can throw at us.

Ruby Ling

I am a sophomore
Sociology and English
double major. English
is the only language
I know but I have
tutored ESL students
in the past. I recommend
for writers to reread their
writing out loud and note
confusing or concerning
parts. I look forward to
exploring these components
with you in order to
hopefully strengthen and
clarify each paper.

Martha Mastrianni

I'm a senior English and
Spanish major, so I'm
comfortable working in
both those languages. I like
writing my own poems and
short stories, and when I'm
not doing writing-related
things, I'm working as an
RA and singing in the
Wesleyan Concert Choir.
My biggest pieces of writing
advice are to make a thorough
outline and leave time for
proofreading at the end.

Fiona McLeod

I'm a junior American
Studies major––
concentrating in
Indigenous Studies––
and I am also completing
the Writing Certificate.
I am comfortable reading
pieces in Spanish as well
as English. I especially
love creative nonfiction,
and I always try to work
technical elements of
that type of writing into
my academic papers.

Will Moss

I'm Will Moss and I'm a
senior Religion major
and History minor. While
I'm only comfortable
offering advice for English
written papers, I have
experience working with
ESL students and have
some conversational
Spanish skills. When
I'm not working on
research papers (my
favorite kind of writing
assignments) I enjoy
playing frisbee and
exploring Connecticut
hiking trails. 

Jed Munson

I'm a junior in the
College of East Asian
Studies, also going for
a Writing Certificate. I'm
a heritage Korean
speaker--I grew up
speaking at home but
only began studying it
academically in college--
and am obsessed with
reading and writing
fiction. I love looking at
how good writing "works"
and examining the space
between those achievements
and my own writing because
I think close reading can
provide a cool way of
understanding how we, as
people, construct meaning
in our world. I struggle with
science and sports, in general.

Rosanne Ng

I'm a junior from Hong
Kong. I'm a College of
Social Studies major,
which means that in my
sophomore year I wrote
40 essays (over 220 pages)
in total. I speak Cantonese
and Mandarin, but I struggle
with reading and writing in
them. Outside of class, I'm
a senator on the WSA, a
volunteer with the Wesleyan
Refugee Project, and a
research assistant in East
Asian Studies/Government.
I hope I can be of help to you!

Corinne Noonan

I'm currently a senior
majoring in English and
Government. I am a
captain of the swim team,
and I also play club water
polo. I have a tendency to
ramble when I write, so I
have a lot of practice in
cutting down and
aiming for concision!

Yao Ong

I am a senior majoring
in English and COL.
Aside from English, I am
fluent in Chinese and can
read and write in German
at an intermediate level.
As a student of literature,
I do a lot of textual analysis
in my papers. I've found
that typing out long quotes
from texts (whether or not
I end up using them in my
papers) is a good investment
of time; it encourages me to
read slowly and mindfully as
I am typing the passages out,
and pays off eventually when
it comes to creating an outline
with greater detail, and of
course, when having to actually
cite the text in my papers.

Noam Radcliffe

I'm a Film Studies major
who's also completing the
Writing Certificate. I'm
comfortable advising writing
in English, but I speak/write
decent Spanish. When this
year ends I'll be thrust
cruelly out into the world,
where I'll probably spend
my days chasing the
dream of working in the
video games industry.

Emma Raddatz

I'm a senior English
and Religion double
major. I'm writing a
thesis about three
Caribbean women
writers, and my
favorite place in
Connecticut is the
Book Barn in Niantic. 

Charlotte Rich

I'm a sophomore from
New York City and a
prospective History
major. When I'm not
working in the Writing
Workshop, I'm involved
in various dance groups
and shows on campus.
I'm comfortable working
with papers in Spanish,
though you wouldn't
know it from my speaking!
My number one piece of
writing advice is just to
start — get your ideas
down on the page and
the rest will begin to
take shape.

Maria Rodriguez-Castro

I am a junior majoring
in Psychology and
pursuing the Civic
Engagement Certificate.
I am fluent in Spanish
and would love to help
you with Spanish related
topics, but I'm also
comfortable working in
subjects like History,
Government, Neuroscience,
and Religion. As a writer,
my strengths include
organizing and heavy
editing long papers.

Dache Rogers

I am a senior double
major in English and
African American
Studies. Besides English,
I do know a good amount
of American Sign
Language and can tell
you some things about
Deaf culture if you're
interested! I'm also a
creative writer, with
most of my experience
in short fiction. But this
year I'm writing a thesis
that's a memoir, so ask
me about that if you
want to hear me go back
and forth between excitedly
talking about my research
and complaining that I
chose to do a thesis
in the first place!

Liv Ryan

I'm a junior English
major and am also
currently completing
the writing certificate.
I am concentrating in
British literature so if
you ever want to geek
out over nineteenth-century
novels about the English
landed gentry, I'm your gal.
A trick that I always use
when I'm writing an essay
is to ask myself "so what?"
each time I add something
to my paper. Asking this
question again and again
allows me to make sure that
whatever I add is both in
line with my thesis statement
and contributes to the
richness of my argument.
When I'm not writing or
reading you can find me
performing with my improv
group, "New Teen Force" or
spending all my points on
chex mix at Weshop.

Molly Schiff

I'm a senior from
New York majoring in
Government and Italian
Studies. I'm happy to
help with writing in the
humanities or social
science, and I'm
comfortable working
with Italian-language
writing as well. Outside
of classes, I'm usually
at The Argus office or
re-watching the best
TV show of all
time, 30 Rock. 

Anushka Singh

I am a sophomore majoring
in Government with a
concentration in
International Politics.
I know English and Spanish
and I speak a little Hindi
but not nearly enough to
be helpful. For me, the
hardest part about writing
is being succinct and this
is something that I'm still
working on. I love reading
other people's work and
I hope I can help you out!

Henry Spiro

I am a junior College
of Letters and Italian
Studies double major.
I work mostly in English
and am relatively fluent
in Italian. My best writing
tip is to always brainstorm
and outline before you
begin actually writing. It's
always best to experiment
with various ideas and
arguments before you put
pen to paper, to ensure that
you only write your strongest
and most compelling
arguments. In my spare
time, I enjoy watching and
writing about movies
and TV shows.

Isabel Steckel

I am a junior majoring
in the College of Letters
and Italian Studies (so
I'm happy to work with
you on papers in Italian
as well!). I love to cook,
travel, and be outside!
Turns out I am
dangerously good at
writing complicated
sentences. I find it helpful
to read my work aloud to
see which words and
phrases can be removed
before I submit it.

Sonya Sternlieb

I'm a senior majoring in
American Studies and
Biology. Generally, I
work with students on
social science,
creative writing, or
science-writing projects.
I love roadtrips, tea,
and anything by
Junot Díaz, and sometime
after graduation want
to go on a cross-country
train ride.

Anya Weinstock

I am a junior majoring in
the College of East Asian
Studies with a concentration
in Political Economy.
This semester I am a writing
mentor for the CEAS
Proseminar. The best piece
of advice that I've received
about writing is that I should
always be able to explain
the central ideas of my
paper out loud.