Past Lectures
Marti Kheel Memorial Conference
Protecting Great Apes Symposium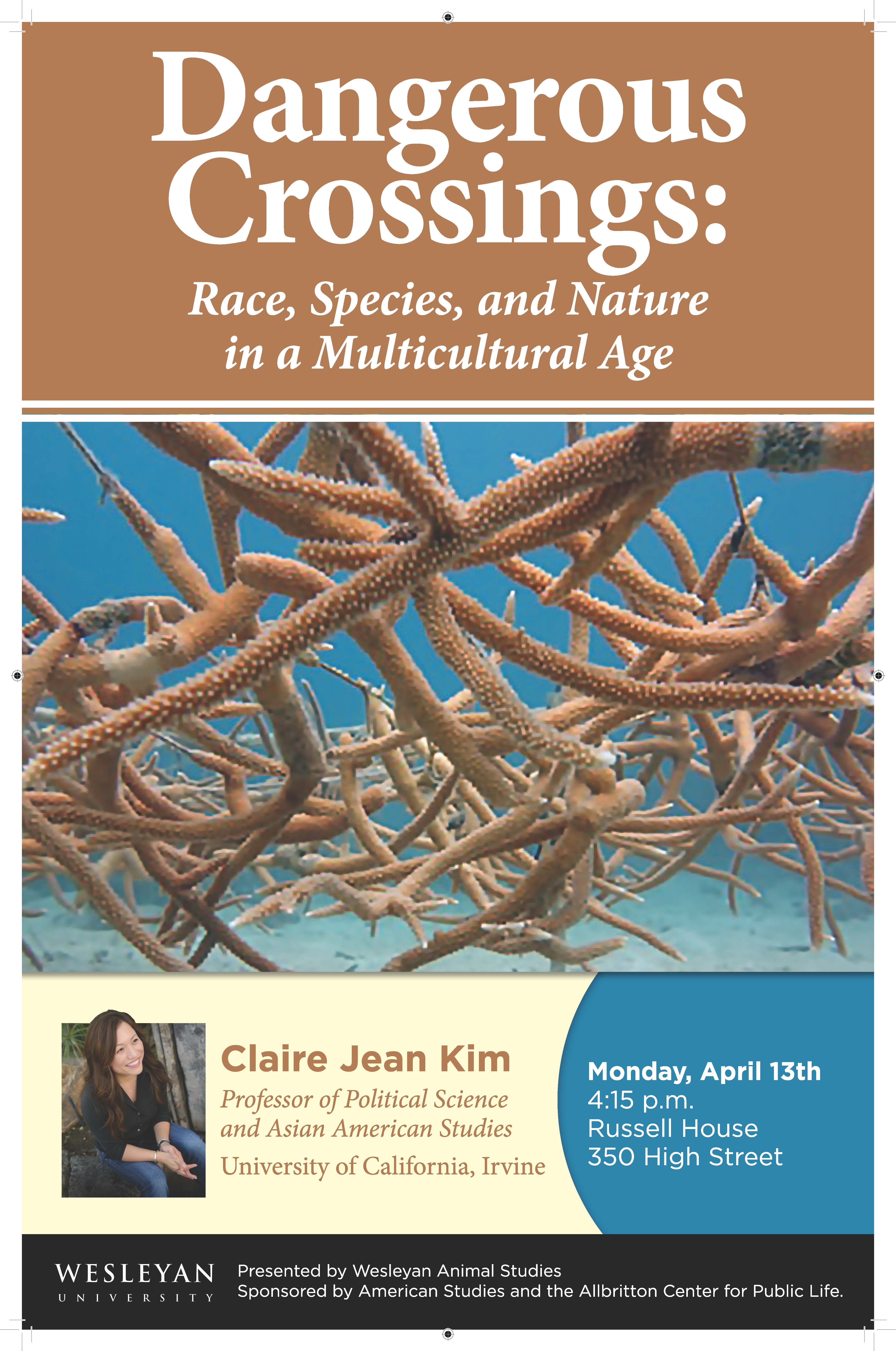 On April 13, 2105 Wesleyan Animal Studies presented Dangerous Crossings:Race, Species, and Nature in a Multicultural Age, by Claire Jean Kim, Professor of Political Science and Asian American Studies at University of California, Irvine.  The talk was co-sponsored by American Studies and the Allbritton Center for Public Life.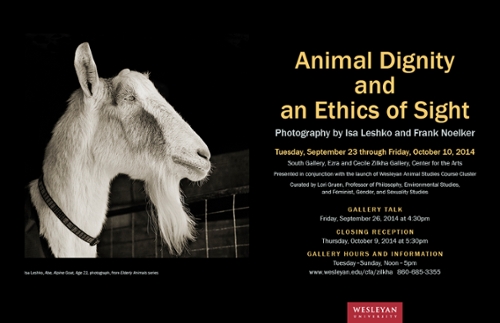 Animal Dignity and an Ethics of Sight Photography by Isa Leshko and Frank Noelker was held on September 23 through Ocotber 10, 2014 at the South Gallery, Ezra and Ceclie Zilkha Gallery.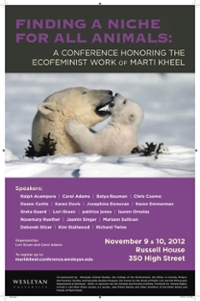 On November 9-10th, 2012, Wesleyan Animal Studies co-sponsored "Finding A Niche for All Animals: a conference honoring the Ecofeminist work of Marti Kheel."  Organzied by Lori Gruen and Carol Adams, the two-day conference featured more than a dozen guest speakers from across the country for interactive panel discusssions and talks.
On April 29th, Wesleyan Animal Studies and the Wesleyan Student Assembly hosted a bus trip to the Bronx Zoo's Congo Forest.  Professor Weil gave a brief history of zoos on the trip to the zoo, students heard currator Colleen McCann talk about the gorillas at the zoo and the work that the Wildlife Conservation Society is doing to protect gorillas and other apes in Africa, and Professor Gruen raised questions about the ethics of captivity on the way back to Wesleyan.