Sam Ingbar '16 explores rock-cut Buddhist monasteries in India.
My thesis topic engages with the corpus of inscriptions drawn from the earliest rock-cut Buddhist monasteries in the Western Deccan. Located in the Indian state of Maharashtra, the caves I'm concerned with were all built sometime between about 100 B.C. and 300 A.D. into basalt cliff faces common in the Western Ghats. I'm looking at the site layout, architecture, and inscriptions found at these early Buddhist monasteries in order to explore the ritual elements of donation and donative inscription. Such inscriptions seem to have been an important social method of displaying andcementing power in Satavahana-era society. I hope to discuss ways in which these donations served as a means for influencing politics both in the monastery and on the larger administrative scale. 
To carry out this project 
I received funding from Wesleyan through the White Fellowship and the Davenport Grant.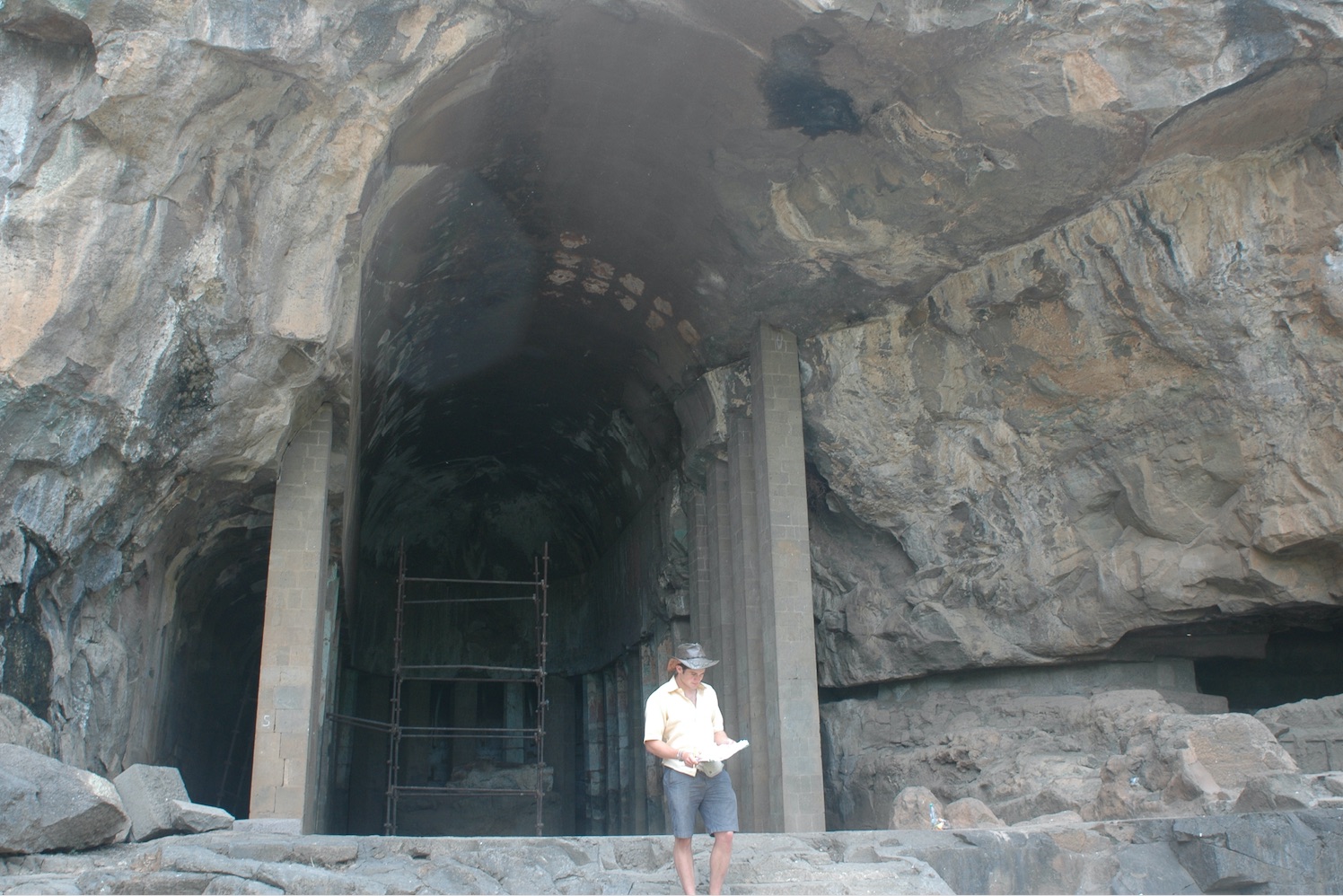 Sam locating inscriptions in the main chaitya hall at Pitalkhora